Liverpool manager Brendan Rodgers will attempt to persuade Ashley Williams to leave Swansea in the summer as he desperately attempts to rebuild his underperforming back four.
Jamie Carragher has already announced his retirement from the game and it seems as though Martin Skrtel is no longer assured of his place in the first team and may be allowed to leave in the summer.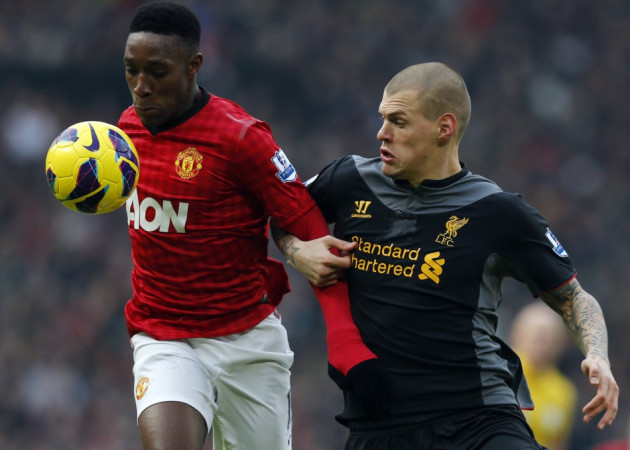 The Liverpool Echo reports that Skrtel's future at the club remains uncertain after the was given a torrid time in the defeat to Southampton in what was his first league start since the 2-1 loss to Manchester United in January.
Skrtel has seemingly struggled under Rodgers management and it seems as though the former Swansea boss feels as though he needs a defender with better organisational skills.
This is where Carragher has excelled in recent matches; the veteran defender has real leadership qualities and had managed to bring some stability to the back line over the last two months.
However, with his decision to leave in the summer, it has left Rodgers with the unenviable task of trying to find a replacement who can instantly make a big impact in a defence that has conceded two or more goals in 15 league games this season.
Williams appears top of the hit list for Liverpool as he has demonstrated his leadership skills by captaining Swansea to the League Cup and is well known to Rodgers.
While Williams appears the number one target, the Echo reports that Liverpool may need to sign as many as three new centre-backs as Skrtel and Sebastian Coates could both be allowed to leave the club in the summer.
The Uruguay international has not featured for the club since the FA Cup defeat to Oldham more than two months ago and has struggled to force his way into the first team ever since arriving at the club.
With a complete overhaul seemingly needed in defence it is likely that funds will need to be raised and that Andy Carroll could well be the man that makes way.
It seems unlikely that West Ham will meet Liverpool's £17million asking price and therefore Rodgers will have to hope that there are other interested parties.