Liverpool manager Brendan Rodgers has made it clear that he never had any intention of trying to sign Michael Owen over the summer.
The striker was a free agent after his contract with Manchester United ended and speculation increased that he would make a return to the club where he made his name.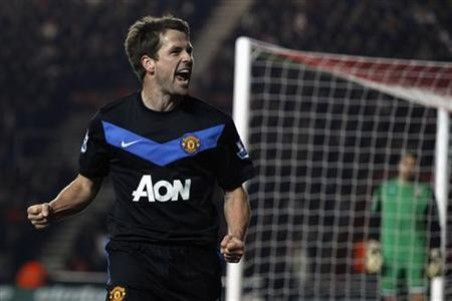 However, Owen eventually signed a one-year deal with Stoke and will now attempt to prove he still has the ability to be a success in the Premier League.
With Liverpool's problems in attack, Owen had been strongly linked with a shock return to Anfield, but Rodgers made it clear that this was never an option.
"Liverpool didn't consider Michael Owen," Rodgers told Taslksport. "If we didn't get the targets that we hoped to get in the transfer window, I was going to go with what I had."
There have been concerns that Liverpool are short of options in attack after allowing Andy Carroll to join West Ham on a season-long loan. Yet, Rodgers believes that the emergence of young players, such as Raheem Sterling, is more important that signing a veteran striker plagued with injury problems.
"There's no point putting money into the academy and then not giving young players a chance. Look at the impact Raheem Sterling has made as a 17-year-old. All I've given him is an opportunity and he's gone on and taken it," added the former Swansea boss.
"We've got a number of other young talents and hopefully over the coming months we can see them and see how they flourish."
Rodgers is clearly keen to promote from within and has already handed a first start this season to 18-year-old striker Adam Morgan who was unfortunate to have a goal ruled out against Hearts two weeks ago.
Sterling has also shone in his two league appearances this season and was even included in the England squad by Roy Hodgson after injuries forced the former Liverpool manager to bring in reinforcements.