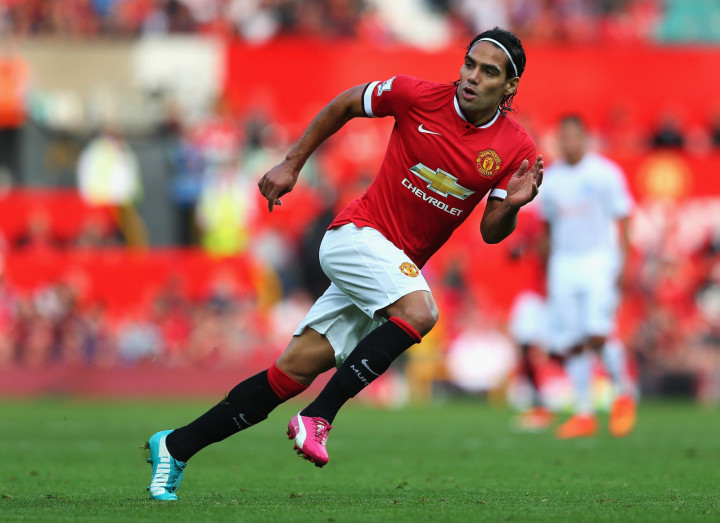 Liverpool should have committed significant funds to signing Radamel Falcao from under the nose of Manchester United to replace Barcelona-bound Luis Suarez, according to former defender Dominic Matteo.
Mario Balotelli was eventually signed from AC Milan for a £16m fee but has come under criticism after only scoring once in nine appearances for the Reds.
Falcao joined rivals United on a season-long loan from Monaco with a view to a permanent move while Liverpool signed Balotelli, Divock Origi and Rickie Lambert in the summer transfer window for a combined £30m.
And Matteo has slammed Brendan Rodgers' transfer strategy and says greater resources should have been committed to signing a replacement for Suarez.
"It's difficult to replace Suarez, but you need to try and replace the goals," he told talkSPORT. "People like Falcao and these kinds of players, we should have been looking to come in and replace Suarez. We had the money.
"I feel Liverpool have not bought particularly well. Mario Balotelli for £16m you might have looked and thought he was a good buy but he's not really produced.
"Liverpool wanted to get in a player who was guaranteed to score 20 to 30 goals a season which is what they're lacking at the moment."
Colombian international Falcao has scored just on goal in three United starts since his deadline day move to Old Trafford but is expected to lead the attack for most of the season alongside Robin van Persie and captain Wayne Rooney.
Falcao has already revealed his intent to remain at United on a permanent basis despite a slow start to life in the Premier League.
"In terms of my thoughts and plans for the future, I want to stay at Manchester United for the coming years," he said.
"Manchester United were the ones that gambled on me when it was very difficult to do so. It has been a very difficult year, not just in my professional career.
"What happened at the start of the year affected me in every way, but it has also helped me grow as a human being, to think about many things, to mature.
"I'm still going to need some time to be OK, but I am feeling very comfortable and very good on the pitch, in harmony with myself, with the ball and with football."