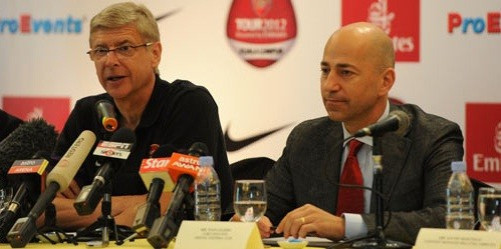 Arsenal chief executive Ivan Gazidis has praised Liverpool boss Brendan Rodgers' youth policy and stressed the importance of managers providing first-team opportunities to the club's academy players.
Rodgers has launched a host of fresh faces - including Raheem Sterling, Suso and Andre Wisdom - into the Premier League this season and the youngsters' performances have impressed the pundits and supporters. And the Gunners chief has lauded the Merseyside outfit for taking such a bold step.
"We need to create an environment where managers can be braver and we can give young players a chance. Liverpool have been fantastic this year, they have some young players coming through their system and really generating tremendous excitement within their team because they are being given an opportunity to play," Gazidis was quoted as saying.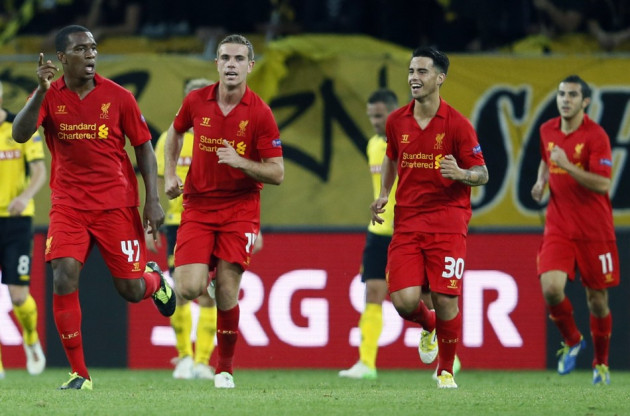 "It would have been very easy for Liverpool not to have that pathway for those young players, much easier than taking the risk of giving them a chance. That's critical, it's about philosophy within a club and that's what gives you resilience and gives you real strength and a foundation for success," the 48-year-old pointed out.
Gazidis also stated that Premier League clubs should look towards Arsenal's self-sustaining financial model as UEFA's Financial Fair Play rules will affect spending patterns from the next season, in an attempt to minimise monetary deficits by 2018.
The Gunners recently posted a healthy pre-tax profit and Gazidis feels there is now a developing consensus in the English top flight, regarding the need for financial regulation.
"Arsenal were operating this way a long time before football looked at it and decided it would be a good path for football to move into. I think people believe money can be spent without consequence and if we learnt anything from the financial crisis the world has had over the last few years it has to be unsustainable spending and unsustainable environments don't last forever," the Daily Mail quoted the Arsenal chief executive.
"The Premier League owners are coming together: I think there is a developing consensus around the fact we need some form of tighter financial regulations to make sure as we look forward that the interest of the Premier League, its clubs and the fans are well protected," Gazidis added.