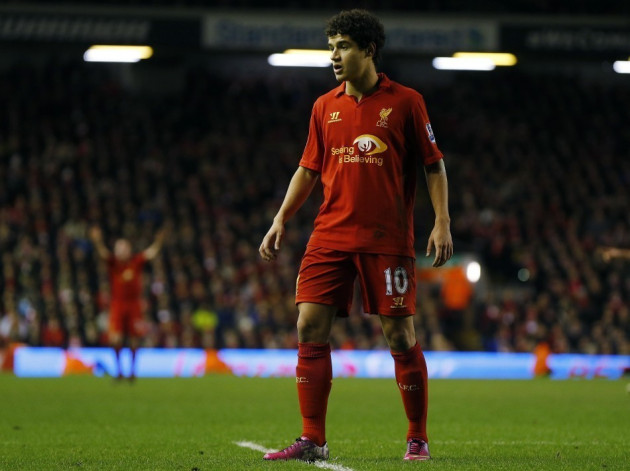 Brendan Rodgers believes that Philippe Coutinho is as good as Mesut Ozil, which according to him, was evident when the Brazilian came on as a substitute in Liverpool's 2-0 loss to Arsenal last weekend.
The Brazilian was out for more than a month owing to a shoulder injury for which he had to undergo operation and made his comeback as a second half substitute against the Gunners. The 21-year-old's inclusion had a marked effect on the game, with the Reds creating more chances since his arrival as his through balls allowed the likes of Luis Suarez and Daniel Sturridge to run in behind.
Coutinho was among Rodgers' best signings when he bought him from Inter Milan last January and has been the fulcrum on which the Reds have built their season. At only 21, Rodgers has high hopes from the Brazilian and should Liverpool have a chance to dethrone the likes of Arsenal, Chelsea or the Manchester clubs from the top four, the former Milan man has to be at his very best.
"You saw at Arsenal that, despite being out for so long, Coutinho came in and was at the level of [Mesut] Özil in terms of confidence and arrogance. He was as good as anyone on the field and he's just turned 21 years of age. He has a big, big future ahead of him," Rodgers mused.
"For me, he is a total footballer and he can play in any system. His style and his footballing arrogance dictates that he can go in and play in any system. The system has worked well for us. The reason we changed to it was because we were without a number of players. The system I will always prefer is 4-2-3-1 or 4-3-3 but obviously at times you have to look at the players you have available to maximise what you can get from them. The players have done very well in this recent system and with Glen Johnson and Coutinho back it gives us a chance to look at it again," he added.