Pepe Reina has denied any claims that he is unhappy with Brendan Rodgers and has made it clear that he has a 'very good' relationship with the Liverpool manager.
The Spanish goalkeeper was at the heart of plenty of speculation during the January transfer window with a number of publications believing that Rodgers was unhappy with his performances and would look to find a replacement.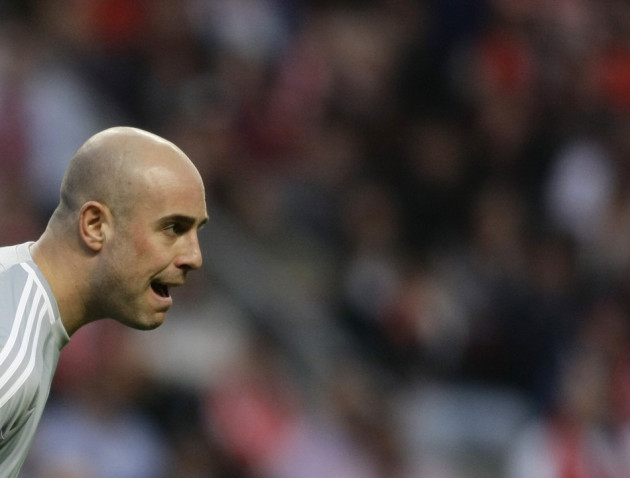 Reina was then linked with a move to Barcelona after Victor Valdes made it clear that he would not be renewing his contract and would be leaving the club in the summer of 2014. The rumour was then given more substance when his father made the claim that the Liverpool stopper would like to rejoin the Catalan club.
However, Reina has made it clear that he shares the same footballing philosophy as his manager and is certain that under his guidance Liverpool can become a force in the Premier League.
"I have a great relationship with him," Reina told the official Liverpool website. "We have a lot of ideas in common and the way we see football is quite similar. Our understanding about tactics and feeling for football is very similar. I'm very happy with our manager.
"It's about learning and he's certainly making sure we learn every day in training about ways to win. That's important because at the end of the day, what you want to do is win. If you play good football, you'll definitely be closer to winning more games.
"That's where we are and my relationship with the manager is very good. If the players follow the philosophy, we'll definitely become a great side - a difficult and strong side to beat and a competitive one."
Liverpool players have been asked to take more care when in possession this season and that means that even Reina must be comfortable with the ball at his feet.
While some goalkeepers feel uneasy in possession and would prefer to simply clear their lines, Reina says that he has no problem with the new system.
"There is no doubt that I am more involved with my feet than before, but so is the whole team," Reina added.
"The amount of passes in every game is higher and higher compared to last season. It's a different style and I am happy with it."