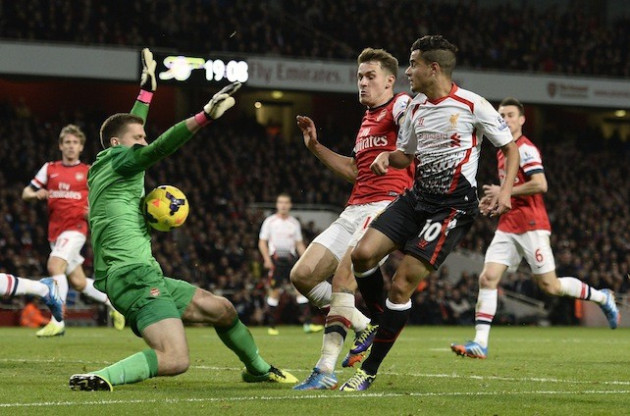 Brendan Rodgers has been arguing Philippe Coutinho's case to join the Brazil squad next summer as the Liverpool playmaker goes from strength to strength this season.
Coutinho has suffered a few injury glitches in the current campaign but his presence within the Reds' squad has certainly been felt and the 21 year old has also had the fans on side since his move in the January transfer window, with his creative play making for an entertaining and hard-to-beat style of football.
While he is still young, Rodgers believes the Liverpool star is worthy of a place with Brazil as they prepare to host the 2014 World Cup and the manager admits he has been using his pre-exisiting relationship with Luiz Felipe Scolari to try and get Coutinho a place on the squad.
"Philippe is such a talent now, he is an ­absolute joy to watch, and I have been on to Scolari constantly about him because I know Luiz from my Chelsea days," he said, according to the Mirror.
"Brazil have such an array of talent in Neymar, Oscar and Bernard, but Scolari knows all about Coutinho because I have been on about him and Lucas.
"Lucas has got into the team, which is great. Obviously it is more difficult in Philippe as there is a lot of competition in his ­position. But he really is at that level and he just has to keep playing and pushing his case.
"Felipe has asked me to keep an eye on the Brazil boys and give any feedback - even ones from other clubs - but I'm only concerned about ours here and for me, Philippe is brilliant."
Coutinho has been utilised by Rodgers 11 times this season and in addition to Daniel Sturridge has been lauded as one of the manager's best signings during his time on Merseyside.
His contribution, including a goal in the derby against Everton to help save Liverpool a point in the 3-3 draw, have had a big hand in helping the side to second place in the table and they are now much more hopeful of qualifying for the Champions League as a result.