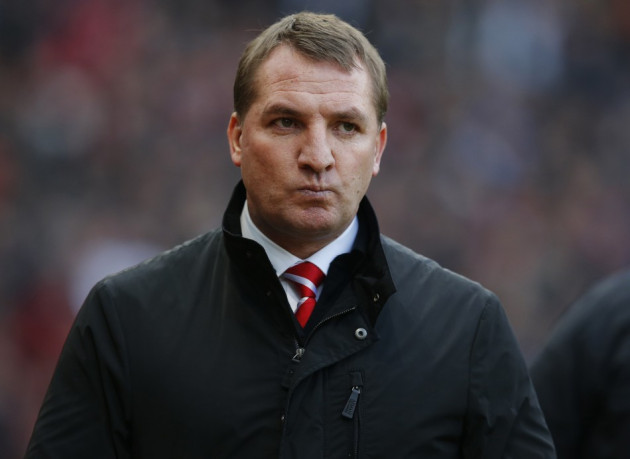 Raheem Sterling believes that the Liverpool squad should be grateful to have a manager like Brendan Rodgers on board, with the former Swansea man building a side set for long term success.
Rodgers' first season in charge at Merseyside hasn't been without its difficulties, but the club finished the season on a high after acquiring some top attacking talent in January and working their way up to a respectable seventh place finish.
Liverpool's owners have made it clear it will take time for the side to get back to being a force in Europe, but Sterling believes that Rodgers is the perfect man to take the club in that direction.
"I can't talk any more highly of him as a person, not just as a manager," he told the Liverpool website.
"He's a top guy. He's one of those who isn't only interested if you're playing well at that moment. He looks at players who are not playing or young players.
"Liverpool should be really grateful they've got a manager like that."
Rodgers handed Sterling multiple chances to step up into the first team last season, with the 18 year old featuring for the side 36 times over the course of their campaign.
While the goal of pushing his way into the senior line-up has now been achieved, Sterling is now aiming to help Liverpool to a top four finish, and getting a more consistent starting place for himself.
"We just need to get a good start to the next season and hopefully maintain that, and 100 per cent I think we've got a good chance of finishing in the top four," he explained.
"For me at Liverpool, 100 per cent it's about cementing a starting place in the team, getting a good run of games and hopefully getting some goals for the club, and obviously assists as well.
"If I do that then hopefully I'll get a pick for the England squad."