Real Madrid midfielder Xabi Alonso could well be the reason behind Nuri Sahin arriving at Liverpool this summer after it was reported that he had advised the midfielder to make the move to Anfield.
Sahin has been informed by manager Jose Mourinho that he can leave the club and he has since been repeatedly linked with a number of Premier League sides.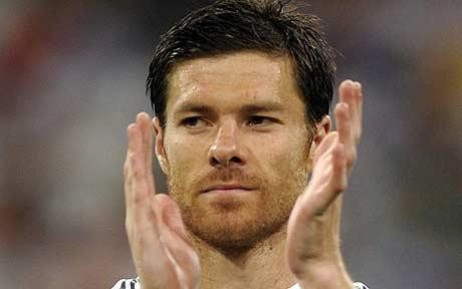 The Turkey international is keen to leave on a season-long loan as he wants the opportunity to prove his talent after a difficult debut season in Spain, in which he failed to make an impact in the first team and was limited to just four league appearances.
Spanish newspaper AS believe that Alonso has been selling the idea of moving to Liverpool to Sahin as he believes his former club will help him gain first team football.
Alonso has fond memories of his time at Liverpool as he helped the side win the Champions League in 2005 and his good friend Pepe Reina is still at the club.
Sahin, 23 , has had a difficult 12 months but he was considered one of the hottest prospects in European football two seasons ago when he helped Borussia Dortmund win the league title and was subsequently snapped up by Spanish giants.
However, he was unable to force his way into the first team last season and during pre-season has been forced to play at left-back for Madrid as first choice defender Marcelo has been away on international duty with Brazil.
Sahin has already refused one move to the Premier League when he made it clear that he did not want to be used as a makeweight in any deal that would have seen Luka Modric move to Real Madrid.
AS believe that the new style of football being played under Brendan Rodgers at Liverpool may help the club persuade Sahin to move to England before the transfer window closes.
Liverpool chief executive Ian Ayre has flown to Spain in order to discuss potential new signings, with the Spanish paper believing that Sahin and Barcelona winger Cristian Tello may both be targeted by the Merseyside club.