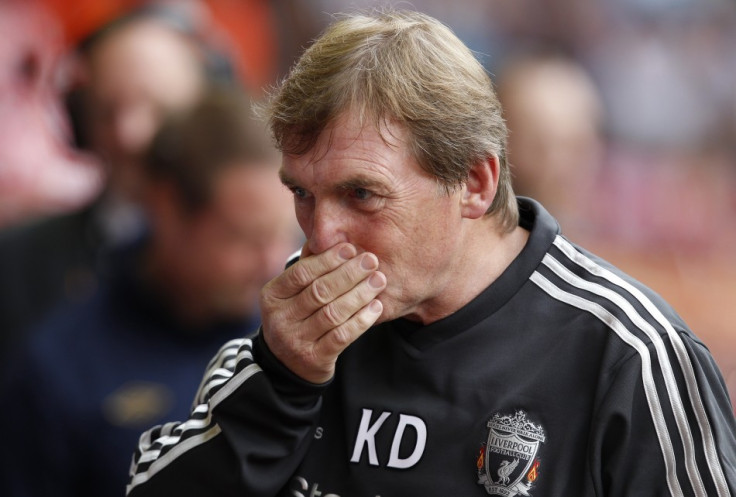 Nikica Jelavic has admitted to being flattered by talk of a transfer to a club away from Rangers, after the Croatia international has continued to be the subject of interest from Liverpool.
In the summer, reports widely circulated that Kenny Dalglish had made a bid for Jelavic, but the star decided to make the move to Scotland instead for a fee of £4 million.
While Liverpool missed out on their aim to sign Jelavic before deadline day closed, the side have since still been connected with the 26 year old, particularly through news outlets such as Sky Sports. And while he isn't planning on leaving Rangers for an English club, he has admitted to being flattered by rumours linking him to a club of the Reds' calibre.
"Every day, when I open the newspapers, I'm moving to another club," he told the Daily Record.
"It's nice to think so many teams are interested in me from the strongest league in the world but I'm not thinking about a transfer right now."
Rangers skipper Steven Davis also made a plea this week for Rangers to keep their prized possession at all costs, no matter how much money Liverpool offer for his services.
Jelavic scored a brace at the weekend against Hibernian in the Scottish Premier League, to take Rangers to a 2-0 win and place himself as top scorer for both the club and the league.
His form has alerted Liverpool to his services once more, particularly with Reds still learning to cope with the losses of Raul Meireles and Joe Cole. While Craig Bellamy was signed by the club in the summer, Dalglish is said to be considering making moves for more up-front players in January, with Andy Carroll struggling to find his feet at Anfield.
Dalglish admitted this week that transfer rumours would continue to surround the club in preparation for January, with Luis Suarez suffering from something of a goal drought lately as well as Carroll.
"Irrespective of what I say, it's not going to stop speculation we are going out in January to sign Joe Bloggs up front, or whoever. I don't need to say anything," he said.
Liverpool will be keeping their cards close to their chest as they draw up a priority list of targets, with the club having lost out on signing Phil Jones and Ashley Young to Manchester United in the last transfer window.