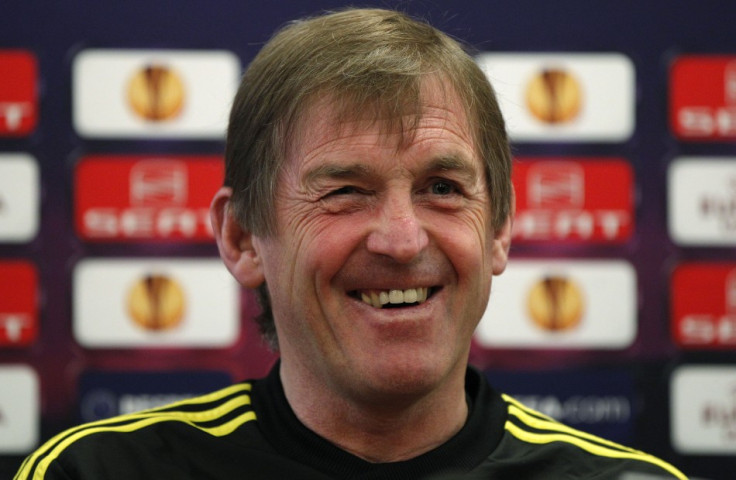 Former Liverpool defender Glenn Hysen believes that the club need to sign new players in January in order to get to the level of challenging for Champions League qualification.
Since Kenny Dalglish took over the Reds in January, the side have outlayed over £100 million on transfer fees alone to build a squad capable of taking out accolades for the first time since their last trophy in 2006.
And Hysen, who played for Liverpool between 1989-1992 and currently manages Swedish football side Utsiktens BK, said that if the Reds can bolster their squad again in January, they will go far.
"It's a massive thing having Kenny Dalglish back at Liverpool," he told Talksport. "For all the fans, he's so big. For everyone involved at the club it's fantastic.
"A team like Liverpool should really be further up [the league]. They are building up now, slowly, and hopefully in a couple of years they'll be up there again.
"They still need a couple more players to get back to the top. They are a bit up and down."
Last January, the club splashed out £55 million on Luis Suarez and Andy Carroll, though their spending was balanced by Fernando Torres leaving the club for a British record fee of £50 million.
Fresh faces in the summer transfer window also served to change the make-up of the Liverpool squad, with Jose Enrique filling a long standing left-back gap, and England youngster Jordan Henderson joining Andy Carroll and Steven Gerrard on the squad to give the side an English feel.
But Dalglish missed out on some targets over the period as well, with Phil Jones and Ashley Young both opting to join Manchester United, rather than moving to Merseyside where there is no Champions League football on offer. The manager no doubt understands how important it is to get back into Europe and attract the game's best talent with the possibility of more trophies available.
January will certainly be an interesting month for Liverpool, with the side facing tough competition from Arsenal and Tottenham to make it into the top four. While the club have drawn with United this season and defeated the Gunners convincingly, their 4-0 loss to Spurs and inability to beat newly-promoted sides Swansea and Norwich have shwon that the club are still suffering from inconsistencies which need to be corrected.