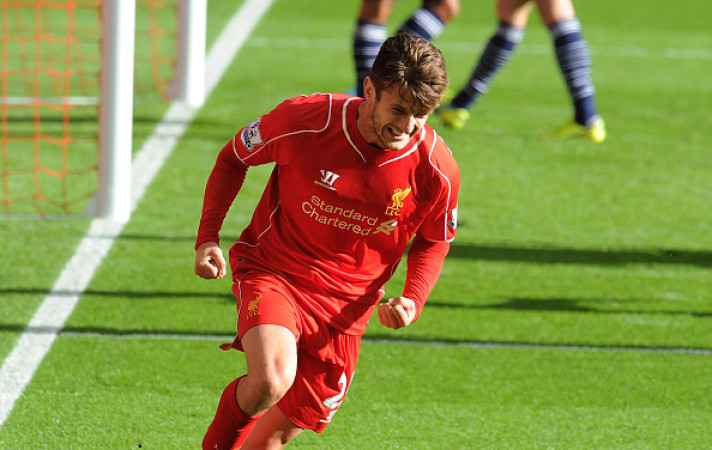 Liverpool star Adam Lallana praised Mauricio Pochettino, claiming the Tottenham Hotspur manager is leading Spurs to a "remarkable season".
The England international enjoyed a wonderful campaign last season under the management of the Argentine manager at Southampton before completing a £25m move to Anfield.
After recovering from an injury that saw him miss the Merseyside derby, with Brendan Rodgers' side drawing 1-1 with Everton, Lallana returned to action to face his old manager in Liverpool's 3-2 victory over Spurs on Tuesday 10 February.
The former Southampton midfielder says it was a special encounter for him and he expressed his delight over the win against an in-form rival for the top four.
"I was eager to get on the pitch. Playing against your old manager is always nice. Tottenham have had a remarkable season and they are in the final of the Capital One Cup," the midfielder said to the club's website.
"I've worked with Mauricio and he's a top, top manager and he's got the players playing really well.
"It was nice for us to get the three points tonight. It puts us in a great position - one point behind them and hopefully we can kick on."
Even though Tottenham had a slow start under Pochettino, Spurs arrived to Liverpool in good shape, following an impressive 2-1 victory over Arsenal in the north London derby on 7 February.
Pochettino has been praised for how he is managing to get the best from his players with his hard training sessions.
Lallana, who knows the methods well, says Spurs are a different side from the one Liverpool beat at White Hart Lane 3-0 at the start of the season.
"It was a massive win. I think you could tell by the reaction at the final whistle how big a result and three points it was. It puts us in a good position now to carry on and to push for the remaining games of the season and hopefully climb up into the top-four positions," he said.
"It does enormous things for your confidence. Tottenham are a different team to the one that we played on the third day of the season. I watched the game against Arsenal and they definitely deserved to win that.
"They are playing with high pressure and it was an end-to-end game tonight. For the neutral, it was probably great to watch and fortunately for us, we came up in the last 15 minutes with good character and got the goal.
"Having the right mentality is massive, especially when you've got all these games and you play for a big club like Liverpool."