Former Liverpool defender Stephane Henchoz has claimed that a number of Liverpool players didn't get on with Rafa Benitez during his spell in charge at the club.
Benitez has reportedly come under fire from his own players at Chelsea but it seems this is not the first time that he has dealt with derision in the dressing room.
The former Valencia manager won the Champions League with the Reds in 2005, but had a disastrous spell at Inter Milan and turned down a number of jobs before taking the role at Chelsea after Roberto Di Matteo was sensationally sacked.
So far his time in charge has brought mixed success, with fans never taking to the manager and voicing their discontent despite the club remaining in the top four.
Now Henchoz, who played under Benitez for a short time before being sold to Celtic, has insisted that he isn't surprised the manager is struggling at Chelsea.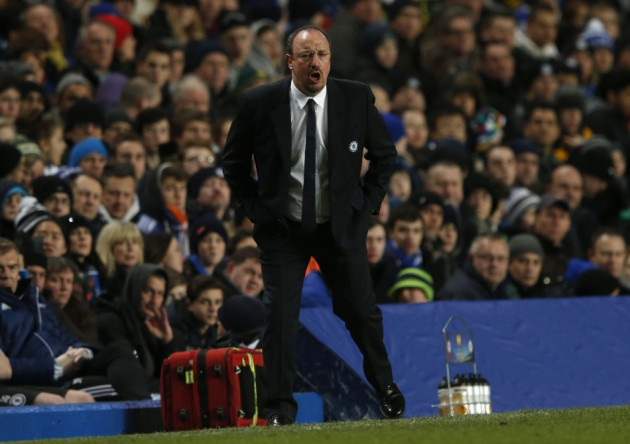 He told Talksport: "I think he's a very good manager because he knows a lot about football and the details. The only problem for me is his man management and I'm not surprised things aren't going well at Chelsea.
"I think he has some arrogance about him, the way he speaks to the players and the way he treats the players, is not always the best."
Henhoz went so far as to claim that Jamie Carragher and Steven Gerrard had trouble getting along with Benitez, as he sought to speak to players only when he needed favours from them.
"Even if you are professional you would like the manager to have a few words and speak to you," he explained. "He only speaks to you when he needs you or wants something from you.
"Even Steven Gerrard and Jamie Carragher who spent a lot of time with him, didn't like him that much. When Roman Abramovich signed him as Chelsea manager, I was sure that things would not go smoothly."
Benitez claimed last week that it was the fans who had made his time at Chelsea difficult, insisting that while it was a mistake to only make him a temporary manager at the club, he would certainly leave in the summer.