Gerrard Determined to be the Driving Force Behind Liverpool Success
Rodgers wants to use Gerrard in an advanced role despite recently turning 32
Steven Gerrard believes that he still has the ability to lead by example at Liverpool next season after revealing that new manager Brendan Rodgers wants to use him as an attacking midfielder.
The 32-year-old has suffered from numerous injuries in the last two seasons but is now raring to go with Rodgers believing that Gerrard is still the same dynamic midfielder that has led the club to some great nights in the last 14 years.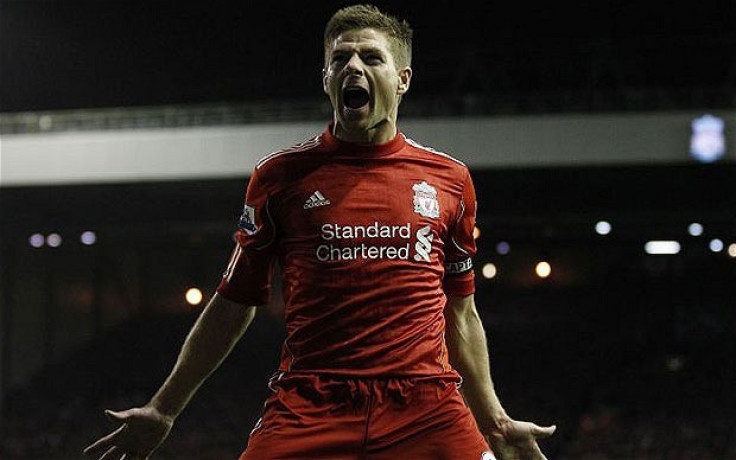 "The manager has spoken to me about what role he sees me filling and I still think he sees me as an attacking midfielder," Gerrard is quoted as saying on the official Liverpool website.
"As we work through the ages, maybe 33 or 34, then maybe I might be dropping a bit deeper, but I don't think anything is going to change in my game this season.
"I still think I can play a dynamic energy-type game. I'm prepared to adapt and I'll do whatever the manager wants, but I can still play the same way."
Gerrard has plenty of young players around him in the Liverpool midfield this season, with Lucas Leiva, Jordan Henderson and new signing Joe Allen all looking to play a part.
The England skipper knows that there will be a time when he must adapt his game, but he feels that he will easily be able to adapt his game to emulate Manchester United midfielder Paul Scholes.
"I know I'm not going to be bombing forward every few seconds without a care of what's happening behind me. Of course I have to play with my brain and pick the right time to go. I appreciate I'm no spring chicken, but I don't think I have to say I'm ready to play a different position.
"My figures in the Euros were as good as any player there, so I don't need to say I have to play a different role - that I'm thinking of a Paul Scholes role."
Gerrard added: "He is five years older than me! I'm not thinking about five years' time. I might not want to play in five years. I'm not looking that far ahead.
"I'll play while I'm enjoying it and feel I can have a big impact. If in a couple of years' time I don't think I can be the player I want to be then maybe it's time to stop.
"I'll play the Scholes role when I feel it's time. I can play that role no problem. I played it when I was 21, but it's not time yet."
Gerrard will lead out Liverpool in their opening game against West Brom on Saturday as Rodgers will look to get his begin his rein at Liverpool with a win.
© Copyright IBTimes 2023. All rights reserved.