Steven Gerrard says Liverpool have far from given up on their goal of reaching Champions League qualification at the end of the season, even though the Reds have had a disappointing start to their campaign.
The Merseyside club are coming off the back of a hard-fought 3-2 loss to Udinese in the Europa League as they prepare to face Stoke at Anfield on Sunday, and Brendan Rodgers will face a struggle as he attempts to keep all of his players fully match-fit.
But Gerrard refuses to compromise on Liverpool's pre-season goals of finishing in the top four, claiming that he also wants to win at least one trophy during the season.
When asked what his ambitions are this season, the captain told Football Focus: "Top four and a trophy."
He added: We're six games in. The Norwich win will be the catalyst to push us on."
Gerrard insists that Liverpool are still a threat for any team that prepares to face them, despite the side only boasting one win in the league so far this season.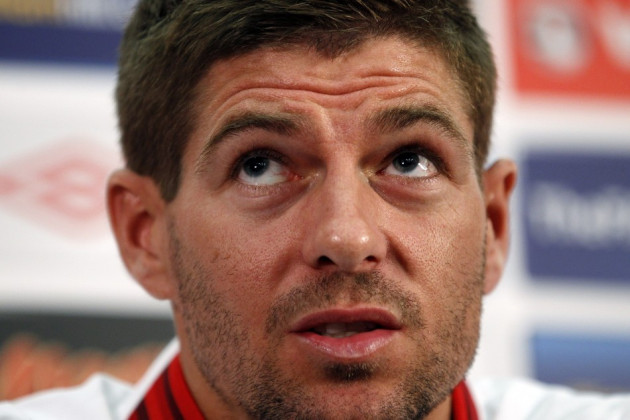 "I think teams will find it really difficult to play against us and I'm confident we can go on a run of winning games," he explained. "They [Liverpool's upcoming fixtures] are good opportunities but they are also tough games. They are games we should be winning, certainly here at home.
"We've being playing well for a number of weeks, so if we can continue that I am sure we can take maximum points in both those games."
Liverpool will play Reading, Everton and Newcastle after Stoke in the league, and the Reds will be planning to take maximum points from the matches as they aim to vastly improve on their current 14th position in the table.
Last season Liverpool had at times said they were aiming for the title, but after a tough start and not picking up over Christmas, the side finished in a disappointing eighth place, behind Everton, with Europa League qualification through their League Cup win a reminder of how close they were and yet so far from Champions League action.
This time around, the side have been much more pragmatic in their ambitions, but Gerrard still believes that the big four can be challenged by Liverpool, particularly as the side starts to gel and get a grip on Brendan Rodgers' style of play.