Steven Gerrard has revealed that he does not regret the decision to remain with Liverpool after twice turning down advances from Chelsea.
The Liverpool captain has been with the club since the age of nine but could have had the opportunity to leave when Chelsea were desperate to bring the attacking midfielder to Stamford Bridge.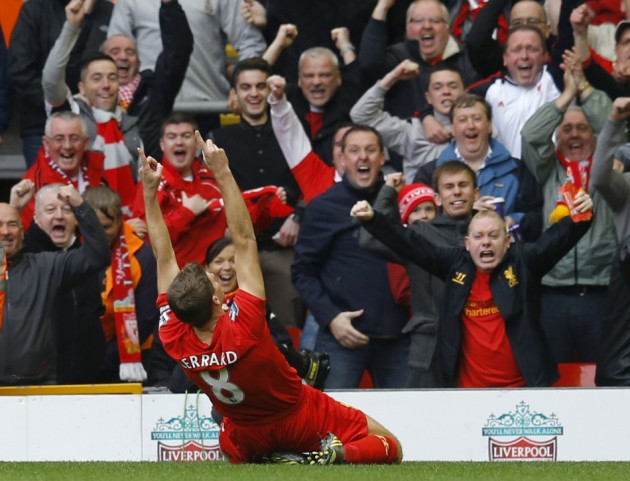 Gerrard had the chance to join Chelsea for the first time back in the summer of 2004 and could have been a member of a side who in the last eight years have won three Premier League titles, four FA Cup's and the Champions League.
"I have no regrets over the decisions I have made," Gerrard reveals in his autobiography called My Liverpool Story.
"I am really happy I stayed. I am the captain of the club I love and this club means more to me than any other club out there.
"Of course I'd love a Premier League winner's medal and that may have happened if I'd moved clubs but would that league title mean as much to me as the other trophies I've won here? No - fact."
The England midfielder may have no regrets about turning down Chelsea, but he admits that it is looking less and less likely that he will be able to win an elusive Premier League crown.
"I'm not really one who looks back, I look forward, and I am never going to give up fighting for the title," Gerrard is quoted in the Daily Express.
"But I'm realistic about where the team is at the moment and how much hard work and improvement needs to be done if we are to compete for it. Have I got the time on my side? No. Is it impossible? No."
"I know I am good enough to play in a side to win the league and I know I am a good enough player to win the league but sometimes stuff is out of your control."
Since Liverpool finished second back in 2009 and came close to winning their first Premier League title, they have slowly fallen out of the running and last season ended in eighth place.