Alan Hansen has argued that Liverpool star Steven Gerrard was overrun in the midfield at Euro 2012, with the pundit arguing that England should work on their 4-4-2 formation if they hope to challenge the world's best sides in the 2014 World Cup.
Gerrard was often found looking tired during England's group stage matches and in their quarter final against Italy, and the midfielder himself acknowledged that keeping possession of the ball was an issue for the Three Lions during the tournament.
And while the Liverpool skipper was particularly disappointed with the way that England exited the Euros, Hansen believes that it was in their formations that the side fell short on.
"The futility of playing in a 4-4-2 system contributed to England's fatigue because midfielders such as Scott Parker and Steven Gerrard were consistently outnumbered in midfield," he told the Telegraph.
"From being England's best player of the tournament, when he had been commanding in midfield, Gerrard found himself chasing the ball all the time against Italy because of the lack of numbers in the centre of the pitch.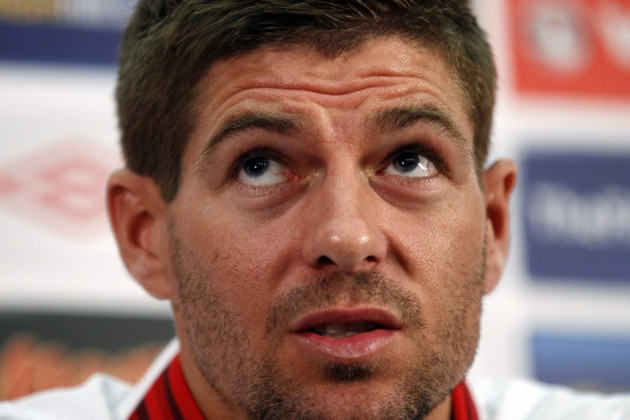 "So the combination of fatigue and outdated tactics made life so much more difficult for England against the Italians."
Gerrard had been touted for big things for England this month, with the Liverpool man having slowly recovered from an injury that kept him out of club action for the majority of the season.
But England's possession stats showed that often the star was left chasing the ball, explaining why he often ended up looking tired and needed to be substituted.
Hansen was quick to point out though that a new take on the 4-4-2 system would have to work with the players before it could be properly implemented.
"Any system has to work for the players," he explained. "When Italy won the World Cup in 1982, they played with a sweeper and, despite having great success with a flat back four at Liverpool, we tried to introduce a sweeper because we wanted to stay ahead of the rest.
"But we just could not get it to work because we did not know how to operate the system.
The players are the key, however, and the fact of the matter is that, while there was not a bad player in the England squad, there were not any great ones."