Graeme Souness says that Steven Gerrard is better than Frank Lampard, but the former Liverpool star wouldn't go so far as to say that the Reds captain has outshone legend Kenny Dalglish.
Souness, who played alongside Dalglish in the late 1970s and early 80s, has watched wiith many England fans as Gerrard has gone from strength to strength in the midfield for club and country.
And as Gerrard reaches his 100th cap for England, Souness has argued that the Liverpool man has the edge over national teammate Frank Lampard.
Asked if Gerrard was one of the best England players of his generation, Souness told the Liverpool Echo: "If not the best.
"I'm trying to think over the last 10 years... I'd have him as number one.
"Frank Lampard is a great midfield player and scorer of goals but I think Steven has the edge on him - then you start to compare him with strikers.
"John Terry has been a great player for England but you can't compare a midfield player and a centre-back.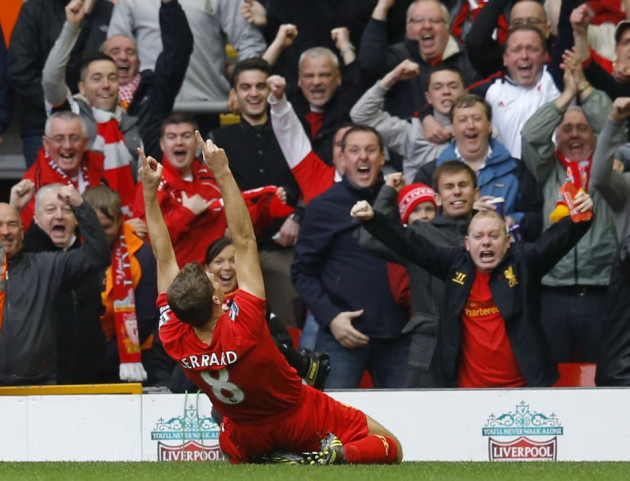 "You say best but I think the question you have to ask is 'Biggest influence on the team'?
"I'd say that Steven Gerrard has had the biggest influence on the England team in the last 10 years."
For Souness, while Gerrard has been a top player in his generation, he wouldn't go so far as so to say that the midfielder has been the best that Liverpool has ever seen, with Dalglish featuring very high on his list.
"It's not a comparison I could make," he explained.
"Kenny would be the first to tell you he played in a better team than Steven Gerrard has ever played in at Liverpool and Kenny was surrounded by better players than Steven Gerrard has been surrounded by in his time at Liverpool."
Today Zlatan Ibrahimovich said that Gerrard should move to a bigger club if he hoped to show that he is a superstar. But it is very unlikely that he will ever leave Liverpool, where he spent his entire youth and senior career, to go and find approval elsewhere - especially considering how fondly those around him think of his performances for the club over the past 14 years.