Swansea City goalkeeper Michel Vorm has rejected reports suggesting he wants a summer move to Liverpool to be reunited with former boss Brendan Rodgers.
The Dutch shot stopper has been linked with moves away from the Welsh club after another impressive season in the Premier League, and has been reportedly targeted by Catalan giants Barcelona and Liverpool.
Vorm was quoted in a Dutch publication earlier this week as saying he would jump at the opportunity to work with Rodgers, the man who brought him to English football in 2011, once again.
However, speaking through Swansea's official website, the 29-year-old has strongly dismissed the claim that he would consider a move to Anfield - or anywhere else - this summer.
"The comments that came out of the interview from the Dutch press have been lost in translation," Vorm said. "They asked me about Brendan and I said I enjoyed working under him.
"Of course I did, he was the man that bought me here and we had a successful season. But I did not say I wanted to go to Liverpool or anywhere else - I am very happy here at Swansea. Not once have I told my agent or the chairman Hew Jenkins that I want to leave here."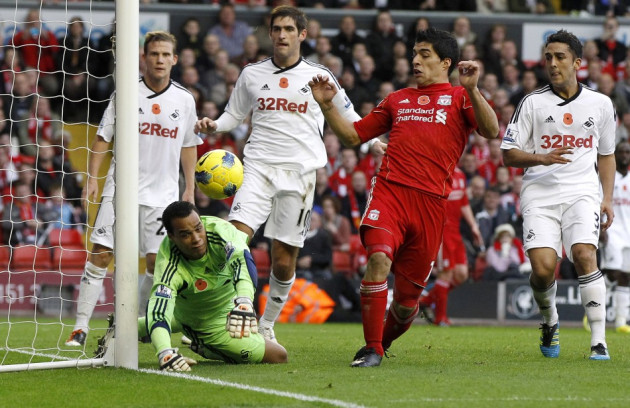 Following Victor Valdes' admission that he will leave Barcelona when his current contract expires in 2014, Vorm has been one of many names linked with a move to the Nou Camp as a potential successor. But the Swansea goalkeeper, who signed a new four year contract at the Liberty Stadium last September, has laughed off such rumours.
"The Barcelona story was a shock to me. It's quiet funny when I think about it, because I had a couple of days free so I wanted to fly to Barcelona," the goalkeeper continued. "I had a great time with my wife and my two kids. We went to Barcelona Zoo, but I can tell you we were not buying souvenirs at the Camp Nou."