Pie Silvio Berlusconi has identified Andy Carroll as a target for AC Milan, after the Liverpool striker's performance against Sweden in Euro 2012.
Berlusconi Jnr heads the company Mediaset, who heads the holding company that owns Milan, and the media mogul has shocked fans and pundits alike by revealing that he would be interested in bringing Carroll to the Serie A.
Liverpool purchased the 23 year old for a British record fee of £35 million 18 months ago, and now that he's starting to improve in his form for the Merseyside club and get a chance for England, the Italian thinks he may be just the ticket for Milan.
"This is a new era for Milan," Metro reported him saying.
"We will continue to get younger while maintaining the culture. Milan still has its superstars. As a future target I'd like Andy Carroll.
"I must admit that for his body build, and after seeing his header in the Euros, I would like to have ‪Carroll at ‪Milan."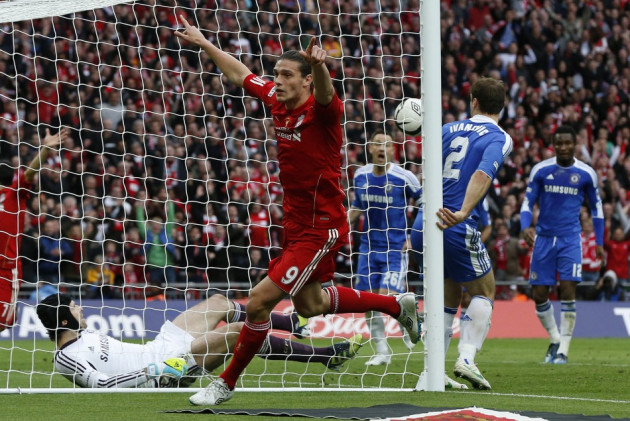 Much debate has recently been surrounding the future of Luis Suarez rather than his Liverpool teammate, with Juventus believed to be interested in the Uruguay international.
Carroll would surely not be sold for any amount of money by Liverpool at this stage, with the club having purchased him for such an inflated figure in the first place, and the England international having yet to live up to the hype.
But Berlusconi Jnr looks likely to keep Carroll on the radar for a possible long-term target, and Liverpool may be more willing to do a deal if he continues to display lacklustre form in the league.
Last January, Newcastle were once again connected to the striker, and were reportedly readying a discounted bid on the £35 million they received for him.
But no such bid materialised, and Liverpool have insisted since that they are committed to keeping him for the long term.