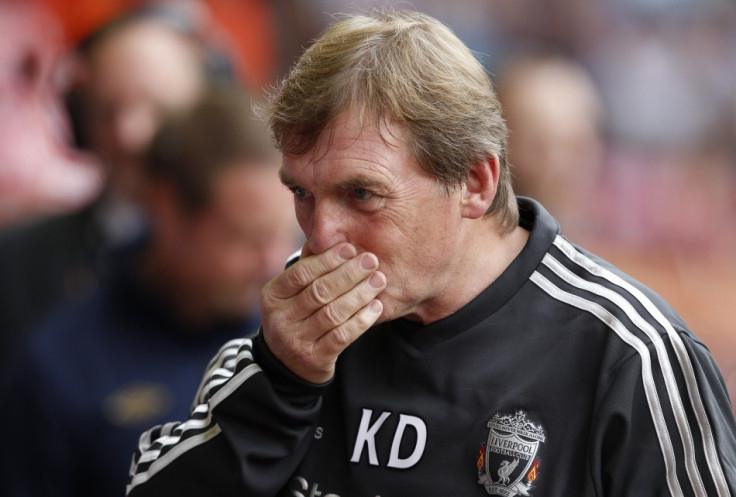 Taye Taiwo is planning on staying at AC Milan for the long term future, according to his agent, as speculation over a move to Liverpool continues to surround the defender.
Taiwo moved to the Serie A giants last May as the summer transfer window opened, but Kenny Dalglish is thought to have seen Taiwo as a long-term target, with the Nigeria international starring for both club and country.
While the 26-year-old was on Liverpool's radar before the summer transfer window, Dalglish chose to sign Jose Enrique after Taiwo made the move to AC Milan. Come January though, the Reds manager will no doubt be looking for more depth in the squad and could enquire for his services.
But agent Fabio Parisi insists that if Liverpool do come calling, Taiwo won't be interested in a move after all, and wants to stay and fight for his place on the side.
"There is no truth in this," Parisi said, as quoted in Talksport.
"It is not part of Taye's plans to leave Milan in January. The player is relaxed and has no problems with the coach.
"It's normal that he would want to play more minutes like any player, but I repeat that there is no contact with any other club."
Liverpool are currently sixth on the Barclays Premier League table, and have collected 19 points from 11 matches. The side have spent over £100 million on transfers so far this year, and reports are claiming that Dalglish will be given another big budget in the January window to keep pushing for Champions League qualification.
Liverpool haven't qualified for the European tournament since 2009, but the side are hoping that with a relatively new manager who has a history with the club and fresh faces, they can get back to their glory days of the 1980s.
And while Taiwo is hoping to gain more minutes on the pitch for AC Milan, the stopper may in fact end up becoming disillusioned with the squad if he continues to be left out of the starting line-up.
Newcastle were also said to be interested in Taiwo, as a replacement for the Liverpool-bound Enrique. The north eastern club were thought to have a big budget going into the summer transfer window, with the Toon selling Enrique, Andy Carroll and Kevin Nolan for a combined £40 million plus, but the money hasn't materialised into new players for the side, and Liverpool are thought to still have the edge in terms of how much they can outlay for the star.