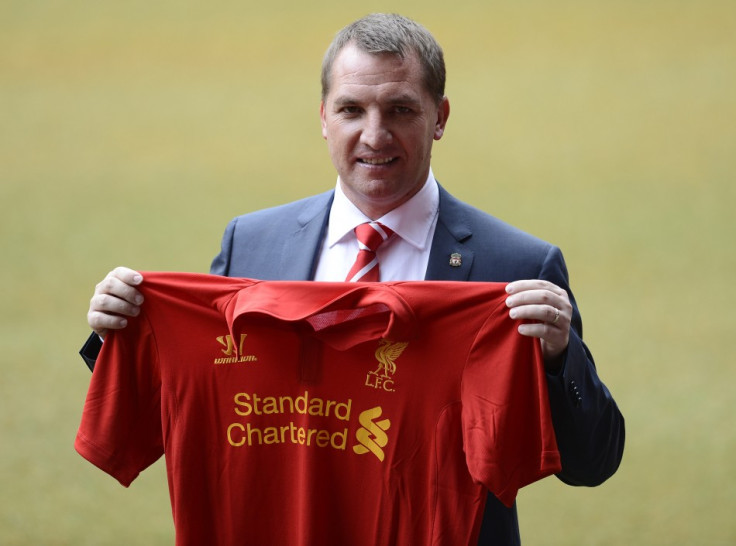 New Liverpool manager Brendan Rodgers has revealed there will be enough money to spend on transfers, during the forthcoming summer transfer window.
The 39 year old Northern Irishman, who was unveiled to the media on Friday morning, spoke of pride in joining such a large club and club chairman, Tom Werner, insisted Rodgers was the only person who was offered the job.
"I am very proud and feel very blessed to be appointed today. It's obviously a club with an incredible tradition and history and I'm very, very proud and honoured to be appointed manager. There is money to spend. We haven't got the wheelbarrow overflowing. It's not falling out over the edges but there is money to spend," the club's Web site quoted Rodgers as saying.
"There are some terrific players here and big talents and I want to help improve them as players and as people. There will be some additions to improve and improve our way of playing as well. It's important to assess the group, but having watched Liverpool I've certainly got an idea what could improve," the former Swansea boss noted.
Liverpool captain Steven Gerrard has, meanwhile, confirmed Werner's claim Rodgers was always first choice and confirmed also he had spoken to the new boss ahead of the appointment.
"I'm excited, I'm really looking forward to working with Brendan. We shared a phone call last night and I'm really looking forward to meeting him in person and getting started. What I can go on record and say is that Brendan was the first choice. I was in the loop all the way through the last few weeks with the Liverpool board and owners - and Brendan Rodgers was the first choice," ESPN quoted Gerrard as saying.
"When he was in the running for the job, I was speaking to the Chelsea boys and some of the players who had worked with him as well. They all spoke highly of him, said he was a good coach and a good guy: very honest and supports his players very well. That's all you ask for as a player," the England captain added.
Rodgers received praise from football pundits and fans across the globe last term for effectively deploying his positive, Barcelona-inspired tiki-taka style of play at Swansea's first season in the English top-flight and managing to finish 11th in the table.