Alberto Aquilani has hit out at Liverpool for their transfer policy over the midfielder, with the now Fiorentina man accusing the club of over-valuing him.
Aquilani finally sealed a move to the Serie A side after spending two spells on loan away from the Reds, with his asking price believed to be a pressing issue as both Juventus and Inter Milan sought to sign the star.
And though Brendan Rodgers had said he would consider Aquilani in his plans for Liverpool this season, with the permanent deal confirmed, the 28 year old says that the Merseyside club wanted too much money for his services over the years, scuppering the possibility of a move.
"Did I feel unwanted? I think you all know how things went for me," he said, reports Goal.com.
"I would have stayed at Milan if I had played 25 games. After my 22nd appearance, I was told that I would not play any more games.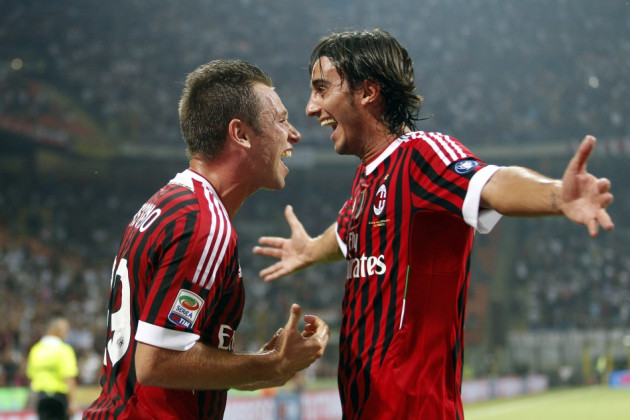 "I appreciate their honesty. They explained to me that it was due to economic issues, and they preferred not to spend that money.
"Even the year before, I had a very high asking price; one that Juventus chose not to excercise.
"The market has changed and Liverpool always asked too much money for me."
Liverpool purchased Aquilani for £20 million back in 2009 from Roma, with the Italian set to act as a replacement for the departed Xabi Alonso.
But with three changeovers of managers in Aquilani's time at Anfield, he hasn't been part of the club's plans since moving to England, and has spent loan spells at Juventus and Inter since.
While he appeared very close to making a move to Inter, with a 25 game automatic buy-out clause in his contract, the club refused to meet Liverpool's price and he was effectively sent back to Rodgers for the summer.
Now, however, Aquilani's future is finally wrapped up, with the star clearly a victim of a purchase just before Rafa Benitez left the fold at Anfield in 2010 that didn't materalise.