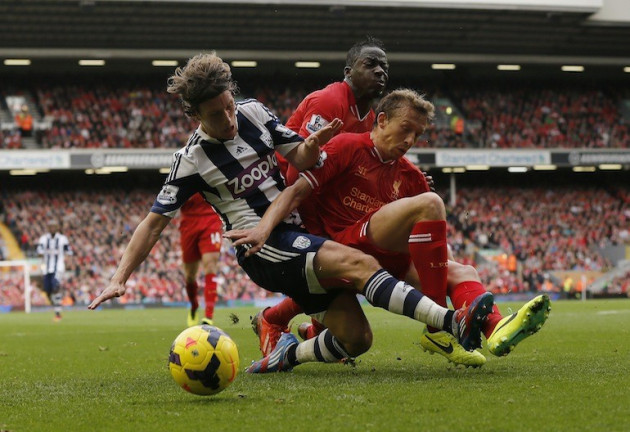 Aly Cissokho has hinted that he would like to stay at Liverpool for the long term with the defender talking up the side after sealing a season-long loan move in the most recent summer.
Cissokho made the move from Lyon to Valencia in 2012 but featured in La Liga just 25 times for the side over the entire 2012-13 season.
Looking for a new challenge, Cissokho seems to have found it with Liverpool who are planning on getting back into the Champions League and are currently sitting at second in the league table.
And while he has found himself struggling somewhat for game time as Rodgers remains cautious over experimenting with a so far-successful backline, Cissokho has claimed that he is loving life at Merseyside and hopes to sign a new deal with the club in 2014.
"It's a great source of pride for me every day to be able to play with players like this and to represent a big club like Liverpool," he told Liverpool's official website. "It's a source of pride for all the coaches I had as a youth player. Of course, I am very happy to be here and I hope to stay here.
"It's a great city. We have a great training complex here, and we all have a lot placed at our disposal to get the best from each player, and that's a good thing for me."
On his limited game time for Liverpool, Cissokho insisted he understood that competition would be big as he made the move in August and he is waiting patiently for his opportunity to impress Brendan Rodgers.
"To start with, when you want to play in a team like Liverpool, you have to expect that there's going to be high level of competition for each place, whether in central defence, midfield or in attack," the France international explained.
"Everyone in the team is disappointed not to be competing in European competition, and every player wants to give his best to ensure that the club is up there in the qualifying positions at the end of the season.
"The season is long, and there are a lot of matches to come. The coach makes, and will continue to make, his decisions, and it's important to respect them so that the team can be in the best shape each Saturday."