Liverpool and Arsenal are preparing a £8m bid for Swansea City defender Ashley Williams in the summer, according to the Mirror. The 28-year-old has been an integral part of Michael Laudrup's side so far this season and has started every Premier League game to date.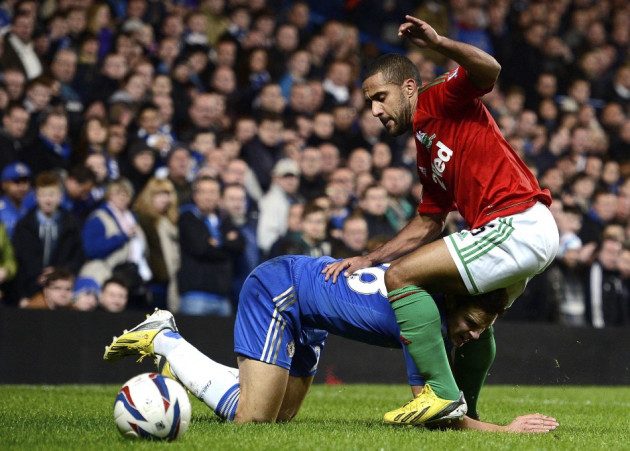 Brendan Rodgers is well aware of Williams' worth - the two worked together last term, when the Northern Irishman was in charge of the club. Rodgers has already signed another Welshman, Joe Allen, from the Swans, and will count on good relations with the club and the player to push his interest in Williams through.
Arsene Wenger, meanwhile, is believed to be an admirer of Williams and wants the Welshman to introduce some stability into the Gunners' back line. The north London club have yet to announce signings in the January window and the emphatic 5-1 win over West Ham United aside, the pressure is clearly on the Gunners' boss to inject fresh blood into the Emirates club's first team. The 63-year-old cut short his post-match conference after the game against Sam Allardyce's Hammers, citing "work" to be done.
"No [I have nothing to tell you]. That is why I have to shorten the press conference, because I have to do some work," Wenger said, when asked about new signings.
Liverpool Fans Protest Arsenal Prices
Liverpool fans are the latest to protest the high ticket prices at the Emirates. Reds' supporters have declared their outrage over prices set by the north London club for the Premier League game between the sides on 30 January. Away fans are expected to pay £62 per ticket to watch their side at the Emirates, which was the same price set for City fans for the game on 13 January.
"We will leaflet fans at the Emirates to inform them of how they are being ripped off and how we propose to change things. I've had conversations with quite a few supporters and they have decided out of principle not to go to Arsenal because they're not prepared to pay £62," Jay McKenna, a member of a Liverpool supporters group called Spirit of Shankly explained.
"The likes of [Premier League chief executive] Richard Scudamore will say that prices are down to supply and demand and that if someone isn't prepared to pay those prices, someone else will take their place, but we don't think that's right. Our union took a vote before Christmas and we agreed that tickets should be capped at £25. The cheapest currently is between £30 and £40 and a reduction to £25 would be welcomed by most supporters," he added.