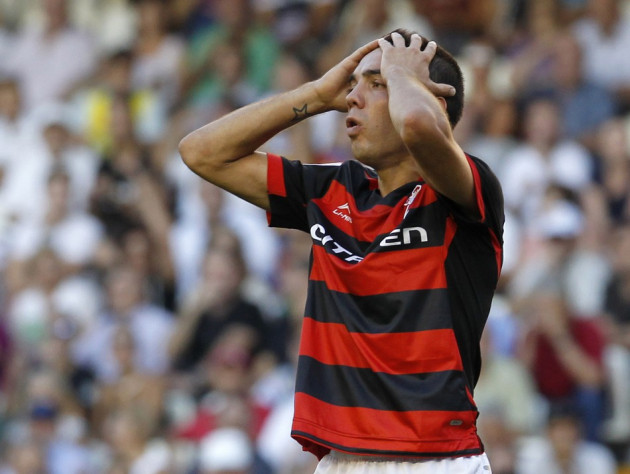 Liverpool have confirmed that they have agreed a deal in principle to sign Iago Aspas this week, as the final documentation is filed for the striker to make his €9m move to Anfield.
Aspas has shown a great deal of promise in La Liga since moving through the youth ranks at Celta Vigo into the senior line-up in 2009.
He played a big part in the side's return to the top division in Spain in 2012, and last season his 12 goals in 34 appearances helped the side to a 17th place finish as they survived relegation.
Aspas has always looked to be destined for bigger things than the Spnish outfit, and although Liverpool have set a theme of signing particularly young players, the 25 year old could fit nicely into Rodger's plans ahead of the new season.
The deal has been a long time coming with Aspas having been connected to Liverpool for some weeks. The hitman admitted last week that he would love to work with Brendan Rodgers, and be part of Liverpool's plans for a return to success.
"When I heard of Liverpool's interest I did not hesitate even for a minute," he said. "It is one of the biggest clubs in the world and although I also had offers from Italy and Portugal and other countries I decided that my future was in English football.
"I am very calm but at the same time very excited because I am making a very significant step forward in my sporting career."
Aspas added that he had to cancel a trip to the Carabbean to seal the deal, but insisted it was well worth it.
The signing confirms the first attacking player to join Liverpool this summer, and Rodgers will be pursuing a number of stars as he looks to add more depth in his forward line-up.