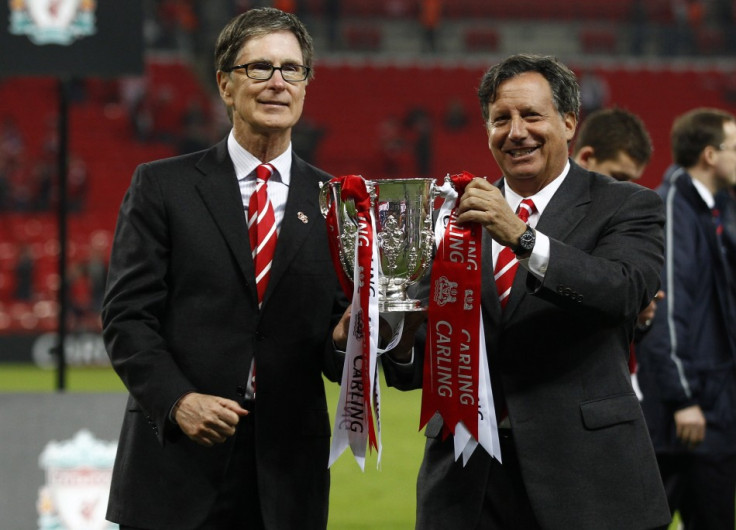 Liverpool chairman Tom Werner says that Liverpool's big spending days in the transfer season are a thing of the past. Former Reds manager Kenny Daglish spent a total of around £63 million in the transfers of Andy Carroll (from Newcastle United), Stewart Downing (from Aston Villa), Jordan Henderson (Sunderland) and Charlie Adam (from Blackpool).
In spite of the heavy spending, Liverpool, apart from winning the Carling Cup, had a very poor season especially in the Premier League, where they ended up finishing in the eighth place. Due to this, Daglish was given the sack and former Swansea boss Brendan Rodgers was appointed as the new manager.
Now Werner feels that they should concentrate on the existing members rather than getting expensive players in the transfer seasons.
"This is a very financially strong organisation, LFC. I believe - not just in the previous season, but in the past - we have overspent for players, and the results were not what we have expected," ESPN quoted Werner as saying.
"We do have the resources to be competitive, but at the same time, we are going to operate in a way that will be a self-sustaining model. I think you will see that you don't necessarily have to go out and spend £50 million on one player to see success," he added.
Meanwhile, Queen Park Rangers vice chairman Amit Bhatia says that the club's board of directors are currently discussing the possibility of adding Liverpool forward Craig Bellamy to their ranks.
The 33-year-old Welsh forward, who is currently preparing for the Olympics with the rest of Great Britain squad, was among the few players to play well in Liverpool's poor campaign last season.
Also, QPR manager Mark Hughes, who has worked with Bellamy in Manchester City and Blackburn Rovers, is reportedly keen to work again with the Welshman at Loftus Road.
"Craig is definitely a name that has been mentioned, a name we've discussed. There are a few options. We have been a fan of Craig Bellamy for the last few years, ever since he became available - that's not to say we have not been fans of other players," the Daily Mail quoted Bhatia as saying.
"Many names have been tossed about, and who Mark settles on eventually will be his, and we'll do our best to support him," he added.