Brendan Rodgers has given a very cryptic answer over the future of Liverpool midfielder Charlie Adam, with the manager referring only to his abilities for Scotland in a press conference today.
Adam has been the subject of a great deal of exit speculation, with the 26 year old having a lacklustre first season for the Reds after his £7 million move from Blackpool last summer.
And as he continues to struggle in a new-look line up for Liverpool under Rodgers, his future looks even more destitute as the Irishman dodged questions over the issue.
"Charlie's a very good player," he told the Liverpool website when specifically asked about Adam's fate. "He'll be a pivotal part of the Scottish national team going forward. He's a terrific player with a good left foot, who will score goals and I'm sure he'll do very well for Scotland."
With an answer like that, it would seem that the former Rangers man is set to leave Merseyside before 11pm hits on Friday night. And though Rodgers was cagey over Adam, he has been open about the prospect of sending Danny Wilson out on loan to get some more experience.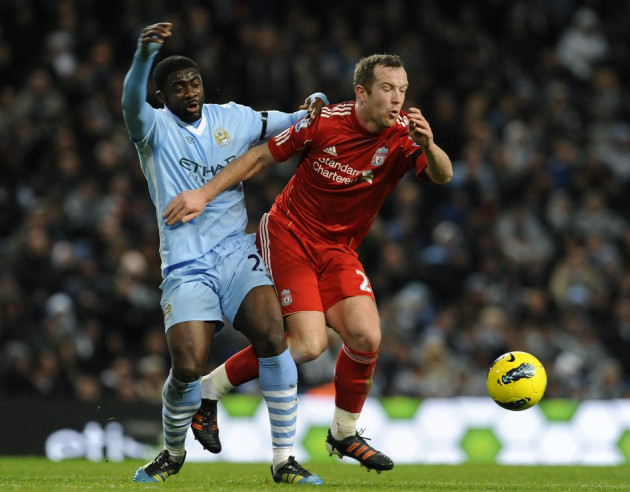 "He's a young player that needs to play," he explained. "I spoke to Danny very early on, when I came in here.
"He's 20 years of age, so he needs to play football. There's no point in him sitting about and not getting games.
"He obviously went out to Blackpool and didn't play so much, so I think that will be the aim for Danny - to get out and get some games and see what comes up in the next couple of days."
Liverpool have a lot of business left to do before the summer transfer window comes to an end, particularly with Lucas Leiva suffering another injury that will keep him out of action for three months of the season.
And with Nuri Sahin still settling into the fold, it looks like Rodgers isn't finished his moves just yet, especially if he can get a tidy fee for Adam.
He added: "There are maybe one or two things that we can do and hopefully most of that will be done over the next couple of days - in terms of lining it up.
"Obviously I'm sure I will still be busy tomorrow but in terms of the game, my focus will be purely on the game. Then we've got another day or so after that so we'll take what comes from that."