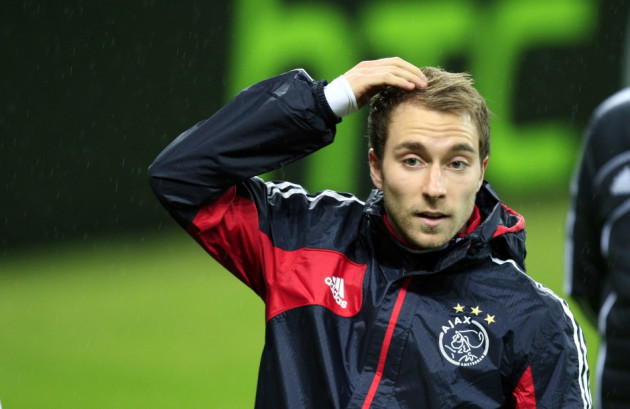 Ryan Babel has advised Christian Eriksen to jump at the chance to join Liverpool if the opportunity arises with the forward insisting that a deal will happen if the club put in the effort.
Eriksen has been fielding interest from a number of European sides this summer after the young playmaker had another impressive season at Ajax.
And Babel, who played alongside Eirksen last season at Ajax, has revealed that he has told Eriksen all about life at Liverpool and is confident a deal can be agreed if the right offer is made.
4 the LFC fans who have questions about Eriksen, i've gave him enough information about the club during past season.. so he understands LFC

— Ryan Babel (@RyanBabel) July 23, 2013
In my opinion its LFC who have to make the real effort to get him, then i'm confident for a good ending. #LFC — Ryan Babel (@RyanBabel) July 23, 2013
Tottenham were also believed to be interested in Eriksen, with Borussia Dortmund also a candidate, though the German outfit eventually signed Henrikh Mkhitaryan instead.
It would appear that Eriksen favours a move to a club with Champions League football as he enters the last 12 months of his deal with Ajax, and though Liverpool can't offer that, the club could be able to convince him that they will return to their glory days in the coming seasons.
Eriksen's attacking style would certainly suit Brendan Rodgers' tactics, and the manager has admitted that the Reds are still on the lookout for players who can demonstrate top quality skills as they look to better their seventh place finish last season.