Liverpool Transfer News: Dalglish Beats Rivals To Another Signing
Jordan Ibe is set to make the move to Liverpool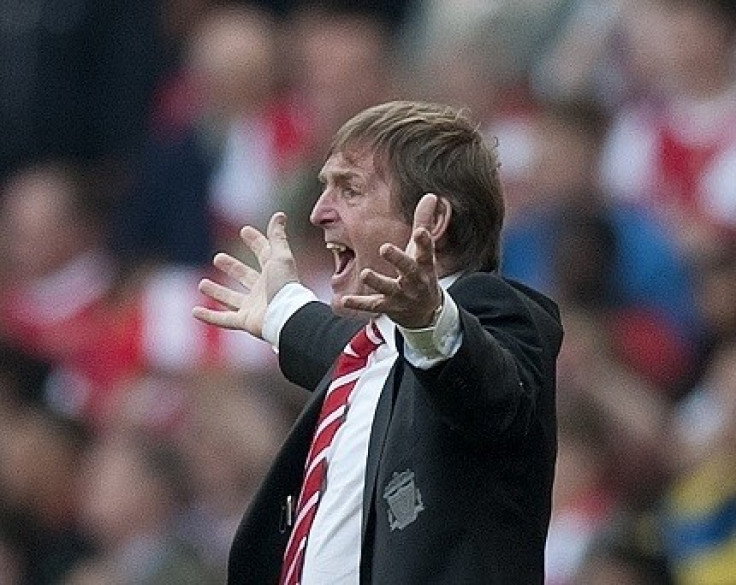 Multiple sources are claiming that Jordan Ibe has signed for Liverpool, with the Reds beating out competition from all the top Premier League clubs to snare the lower league starlet.
Ibe has shown the potential to be a future star after making his debut for the Wycombe senior side in August. He broke the record to become the Football League's youngest player, and is also the youngest goalscorer for the club, after netting the ball on his debut start on October 29.
Liverpool have long been connected with Ibe, while Manchester United, Manchester City and Tottenham have also sent scouts to keep check on the youngster.
And now Sky Sports, along with other media outlets including Talksport, believe that Ibe is set to join Liverpool, in yet another showing that Kenny Dalglish is targeting young players to create a dynasty at the club that will resemble the glory days of the 1980s.
Ibe will join fellow lower league youngster Oluwaseyi Ojo at Liverpool, who signed for the club in November. Ojo was the subject of a great deal of Premier League interest as well, after starring for the England Under 16 side, and putting in top-class performances for League One side MK Dons.
'This is the opportunity of a lifetime for Seyi and his parents which has proved far too difficult to turn down," MK dons chairman Pete Winkelman said at the time.
"There has been a lot of interest and speculation regarding Seyi which he has coped with admirably.
"We are extremely proud to have Seyi in our record books as our first schoolboy to receive an international cap. Everyone at the club would like to wish Seyi the best of luck and we all look forward to the day he runs out at Anfield."
Liverpool have also been targeting a wide range of South American youngsters, including Universitario starlet Andy Polo, and Sao Polo's Lucas Rodriguez Moura da Silva.
If the side are able to sign a group of young players over the next six months, a generation of up and coming stars would be formed in Liverpool's youth squad who would be full of promise when they came of age.
And all of this is clearly part of Dalglish's master plan for the side, who are hoping to qualify for Champions League football this season.
© Copyright IBTimes 2023. All rights reserved.