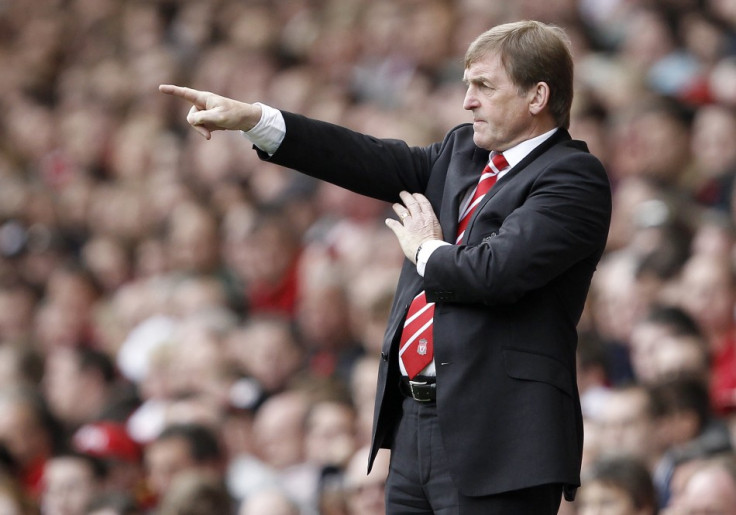 Liverpool have confirmed their interest in yet another youngster in their search for the globe's up and coming talent, with Ghana midfielder Mumuni Abubakar joining the Merseyside club for a two week trial.
Kenny Dalglish appears to have been on the war path since taking over the managerial post at Anfield to sign young players, with the manager hoping to create a long term plan for success at the club as well as a short term one.
Liverpool are desperate to finish in the top four this season and qualify for the Champions League, but Dalglish is also concentrating on building the side's youth team, and Abubakar could become another addition to the elite youngsters if his trial is successful.
Liverpool scouts were said to be present at Ghana's Under 20's match up with Italy in November, and with Abubukar being touted as a future African talent, they paid special attention to the 18 year old. His midfield abilities could put him in the firing line to take over from Steven Gerrard in the long term, and Abubukar's agent Oliver Authur believes the starlet will stay at Liverpool for the long haul, with 10 days to impress Kenny Dalglish enough to take him on permanently.
"Liverpool will assess him for ten days and then take a decision but I'm confident he's not coming back to Ghana," he told the Liverpool Echo.
"He is a promising player and I wish him all the best."
Meanwhile, coveted young signing Jordan Ibe is already impressing in the Liverpool camp, with the 16 year old making his debut for the Under 18 side as they took on Crewe at the weekend.
And youth coach Mike Marsh believes that the striker has great potential, and is already showing that despite being with the club for just a month.
"We've not seen an awful lot of him, as he has been travelling," he said.
"But he did well, and once he gets adjusted to his new surroundings he will do even better."
Liverpool fans certainly have a lot to be excited about with their young stars, and Kenny Dalglish is planning on them being the generation to follow club stalwarts Gerrard, Jamie Carragher and Pepe Reina.