Liverpool have suffered a double blow as defender Danny Wilson has completed a move to Hearts while Martin Skrtel is unhappy with his state of affairs at the club.
Wilson joined Liverpool in the summer of 2010 from Rangers FC for a fee of £2m. Liverpool sent the central defender on a loan to Hearts in the second half of the recently concluded season and has now agreed terms for a permanent move to the Scottish side.
"I always said that, if the opportunity was there to stay then I would take it and I have. I've signed here with the best intentions and I'll honour that. We spoke about it a few weeks and just with the circumstances at the club it took a wee while to get there, but now it's there I'm delighted," Wilson said.
"We've spoken about it and I'm comfortable with what's been said, so obviously the contract's there for me to sign and I've done that and now I can only concentrate on the football side of things and what happens, happens," he added.
Meanwhile, Skrtel has revealed that he is unhappy at Anfield and claims the recently completed season has been the worst ever period in his career. The Slovakian believes his services are no longer required at the Merseyside club.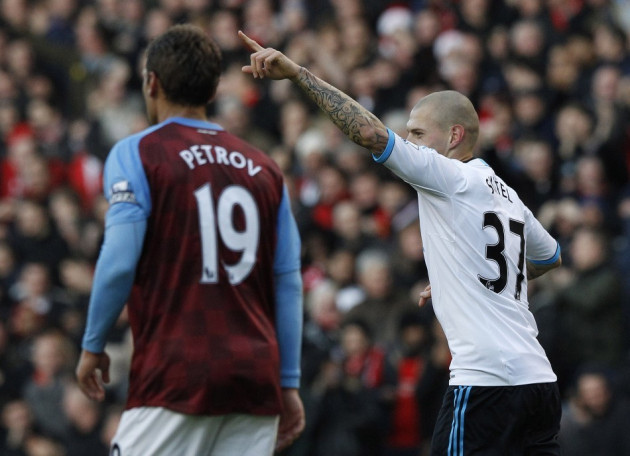 "It was one of the worst seasons in my career and certainly the worst during my time at Liverpool. After the game at Manchester United, the coach decided he wanted to change the team and justified to me that we lacked the organisation and defensive leadership personality. That was Carragher," Skrtel explained.
"Obviously I was not happy, it bugged me. On the other hand, I realise that only 11 can play and the 11 the coach chooses now is without me," the Slovakian concluded.
The Reds will be without their veteran Jamie Carragher, who retired from professional football earlier this month. With Wilson completing his move to Hearts, Brendan Rodgers will be left with Daniel Agger, Martin Kelly, Sebastian Coates and Skrtel as the senior centre backs in the squad.
However, Coates has already expressed his desire to leave the club in the summer and with the Slovakian eyeing for the summer exit, Rodgers needs to enter the transfer market to find a replacement for Carragher and possibly Skrtel if they fail to convince him to stay at Anfield.