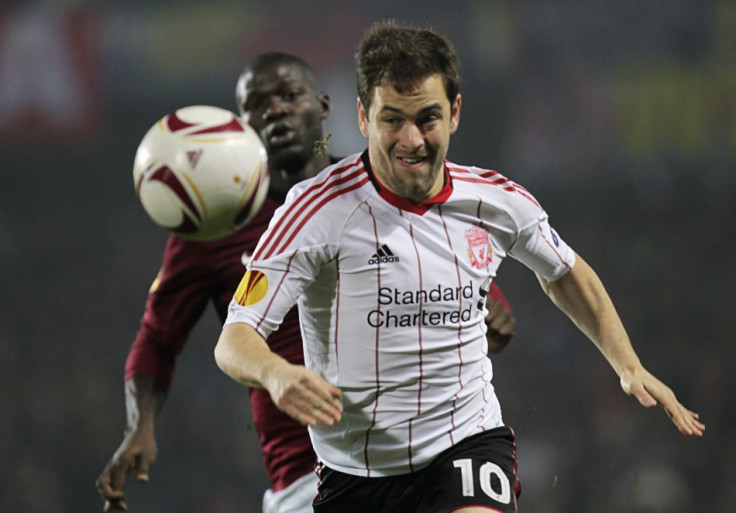 Liverpool midfielder Joe Cole is more likely than ever to stay at Lille permanently, according to fellow midfielder Rio Mavuba, particularly with the club getting set to lose breakthrough star Eden Hazard.
Cole has been a top performer since making the move from Merseyside to the Ligue 1 outfit at the start of the season, and Lille have made no secret of their ambition to take the England international on board permanently.
And while Liverpool have said in the past they are unaware of any concrete interest from Lille in the star, Mavuba believes that he will be more needed than ever if Hazard does in fact make a widely reported move away from the club.
"Eden [Hazard] has been here for several years and, yes, we feel that this is his last season," Mavuba told Luxemburg paper RTS.
"You cannot replace players like that. If we lose these two players [Hazard and Joe Cole] it could be complicated."
Mavuba also revealed he believes Cole would be happy to make his move away from Liverpool permanently, with the team spirit at Lille making the 30 year old feel right at home.
"I think Joe [Cole] really wants to stay because he takes pleasure playing for this team," he said.
"Now it is up to the board to work it out with him."
The move for Cole could be a win-win situation for both Liverpool and Lille, as the former Chelsea man was receiving very limited game time under Kenny Dalglish.
And with a very busy January planned for the Anfield club, with a striker and holding midfielder high on the club's transfer wishlist, freeing up some money from players who want a move away from the side can only be a good thing.
Cole has said on many occasions that he is loving his time in France, with the extra game time giving the playmaker hope of making a permanent return to the England squad.
"I miss playing for my country. I was a regular in the squad for 10 years and perhaps took it for granted I would always be there," he told the Guardian last October.
"I hope I will be noticed. A lot of people in England questioned why I came over and maybe wrote me off. Perhaps they're now thinking I'm not finished after all.
"It's not that I want to prove them wrong - that would be the wrong motivation.
"But I do want to prove to myself that I'm still a top player. This is an environment where I can do that."
And with the Euros coming up, Cole will be working particularly hard to prove that even though he's no longer at Liverpool, he's still worth a spot in the Three Lions starting line up.
Help Hillsborough victim Kevin Williams' family's fight for justice by signing the following petition: http://epetitions.direct.gov.uk/petitions/19149