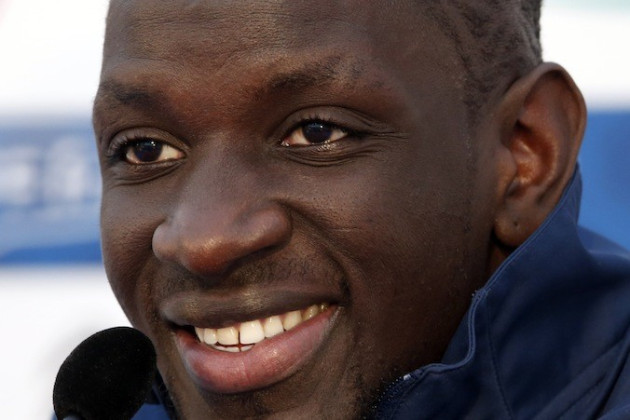 Ian Ayre believes that Mamadou Sakho will turn out to be a top defender for Liverpool this season after the 23 year old was finally signed on deadline day to bring in extra back-up and competition for Kolo Toure.
Toure suffered an injury that will likely put the Ivory Coast international out of action for a number of weeks as Liverpool played Notts County in the Capital One Cup. The set-back increased the need for the club to land another defender before deadline day came to a close and the deal for Sakho was sealed in the morning as the Reds avoided any absolute last-minute panics.
And Ayre has been particularly complimentary of Sakho, claiming the now former Paris Saint Germain-star is the exact player the club need in their push for a top four finish.
"Sakho is a top, top centre-half and that adds to the great centre-back pairings that we have already and it will give that depth," he told the Liverpool Echo.
"He's an important marquee signing for us. It was a difficult one for us to get, but I'm very pleased that we've been able to attract him to the football club.
"One of the things that Brendan said was that he wanted to add real depth and strength and Sakho is a Champions League player of great pedigree and experience."
When Jamie Carragher retired at the end of last season, Liverpool had a big hole to fill in the centreback position. The Merseyside club were quick to snap up Toure but at 32 years of age a long-term plan solution was also needed to make up for the stalwart's absence.
And while Ayre admits it will be a long process replacing Carragher, he insists that Sakho has what it takes to become a star for Liverpool in the long-term.
"I think it's difficult to imagine anyone filling Jamie Carragher's shoes, but what the arrival will do is bring huge strength and experience to the squad," he explained.
"I think importantly, when you see him on the pitch, you see that he's a leader and he's very strong.
"He's very much a character and I think that's something that Brendan made clear in his selection and what he was looking for. As well as bringing in youth, he wanted to bring in experience and talent.
"The manager wanted to bring leaders and people who could dig in when needed. I think when our fans get to see Sakho in action, they'll see he's definitely got all of those characteristics."
Liverpool are currently top of the table after producing an unbeaten season that peaked with the side defeating bitter rivals Manchester United 1-0 at the weekend. With an international break coming up Rodgers will be hopeful of Toure getting back to full fitness and giving the squad even more strength at the back as they prepare to face Swansea on September 16th.