Brendan Rodgers Explains His Role in Luis Suarez's Transformation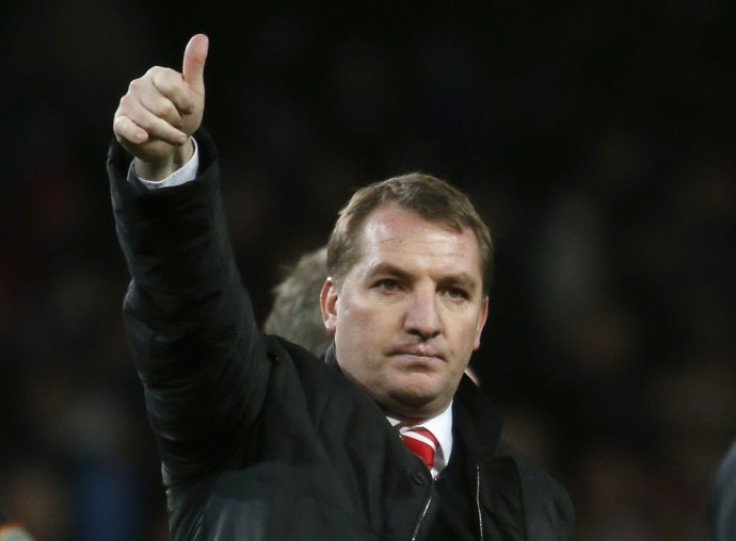 Brendan Rodgers believes that selling Andy Carroll to West Ham United opened the doorway for Luis Suarez to take his performance to the next level.
Liverpool will host West Ham on Saturday as Rodgers' side look to build on their brilliant result against Norwich City where Suarez scored a quadruple and assisted Raheem Sterling's goal to complete a perfect game for the Reds. The win was an important step for the Merseyside club who have failed to win their last two games against Everton and Hull City respectively and needed the boost in order to bring shape to their top four race.
The Reds are currently fourth in the table, seven points behind league leaders Arsenal, and are without Daniel Sturridge who is out of contention for up to eight weeks with an ankle injury. Suarez's fitness is a major concern for Rodgers now, given his backup Iago Aspas has failed to acclimatise himself to the league and is struggling for form after recovering from a thigh injury. Liverpool are yet to beat any team above them in the league table and need more consistency if they have to secure their ambition of playing in the Champions league next season. Suarez's revival will go a long way in achieving the same for Rodgers who attributes the Uruguayan's greatness to his masterstroke.
"What we try to do here is create the environment for the elite player and he is an elite player. I had to make a call last year by letting Andy Carroll go out and create a situation where we could get the benefit out of Luis's talent. But he still had to perform and he has done that tremendously well. It was maybe said that he needed a lot of chances to score goals before but his goals record was still fairly good. Now it is an opportunity and it's a goal," Rodgers said.
"My thinking was that if Luis is playing with a big guy he is playing off the second ball, and his anticipation skills are very good. But I just felt that wouldn't benefit him because when you play with a big target man it is hard not to make that the focal point of your team. Everything has to be set up around the big guy and sometimes you get sucked into going more direct and my history as a coach is not to work that way.
"Removing that means you have to connect your game better though the lines. Possession is not good enough on its own, you have to penetrate. With a player like Luis, who is always on the move in between spaces and in behind, that serves him best," he said.
© Copyright IBTimes 2023. All rights reserved.