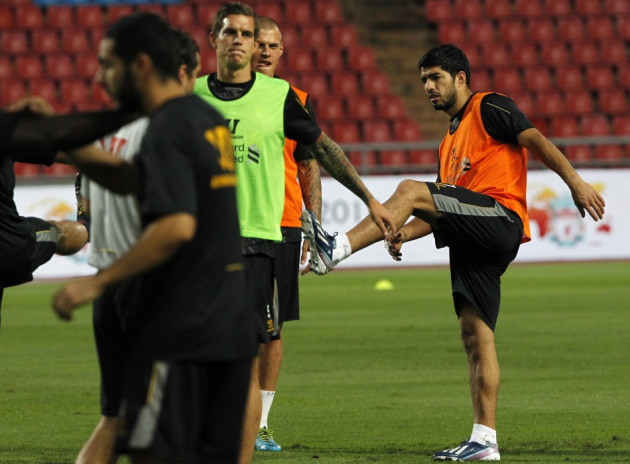 Liverpool have set a price of €60m for Luis Suarez which could lead to Real Madrid to seek alternative options with Robert Lewandowski reportedly considering a move to Spain in January.
The Borussia Dortmund striker's contract with the club runs out in the summer of 2014 and he has long been pushing for a move to Bayern Munich. But recent reports claim that Pep Guardiola is no longer interested in acquiring the Poland international and he is now open to considering moves elsewhere.
The Sunday Mirror reports that Liverpool are not willing to entertain Suarez publicly pushing for a move again and have privately confirmed that they will allow him to leave for a fee of €60m.
But they could be boosted by the fact that Madrid now have another target in mind and should they openly pursue Lewandowski, as Marca claim they will, Suarez will be made aware that he isn't a priority target for the club.
Arsenal are also believed to be considering another bid for Suarez but with the club currently competing with Liverpool for a place in the Premier League's top four, and also possibly for trophies, the side would not accept a penny less than their valuation for the Uruguay international.
Reports claim that Liverpool's owners are out of patience with Suarez and don't want the controversial star derailing all of the good work Brendan Rodgers has done at the club.
The manager signed eight players in the summer but much of the headlines were devoted to Suarez's pleas to leave the club, for which he has never publicly apologised for.