Liverpool have announced that Martin Skrtel has signed a new long-term contract with the club, with the defender saying that it was always his priority to stay at the side where he has spent the last three years.
The 27 year old joins Luis Suarez in committing his future to Merseyside, with the squad currently hoping to recover from their 3-0 loss to West Brom in the season opener as quickly as possible.
Skrtle said he was looking forward to having a hand in making history at Liverpool, as the club aim to get back into contention for the top four and challenge for the league title.
"I'm happy because I am a part of one of the biggest clubs in the world," he told the Liverpool website. "After last season there was a lot of talk about my future but I have to say that the first priority for me was always to sign a new deal with Liverpool.
"For me it's a great thing to play for Liverpool. I am proud to play for Liverpool with these great players - probably some of the best players in the world.
"I hope I can create history at this club and that the fans will always remember me - that's my target for the future."
He credited the arrival of Brendan Rodgers this summer as part of why he believes Liverpool can get back to their glory days of the 1980s once more.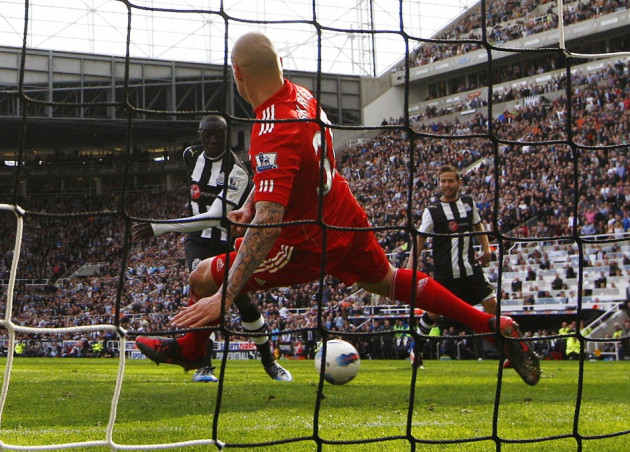 "A lot of things have changed, a new manager has come. I think we can start to make history and I want to be a part of that history," he explained.
"We have our target. For this season it is the top four and I hope we can do it. Then we will see.
"I think Brendan Rodgers showed his quality with Swansea and now he's carrying on doing that at Liverpool. He's showed he's a great manager and I hope we can play better football than we did in the last seasons and I hope we can get our target."
A month ago, Skrtle had admitted that his future may not be set in stone with Liverpool, as the Slovakia international considered a move abroad.
"There exists a number of offers but without the permission of Liverpool nothing can move forward," Skrtel said at the time.
"We have been in talks about a new contract but it has not moved forward. At the moment I am a Liverpool player and what happens in future in football you can never foresee."
But now, it seems that the Reds have found a contract which is acceptable for both parties, and Skrtle will see out his long term future at the club.