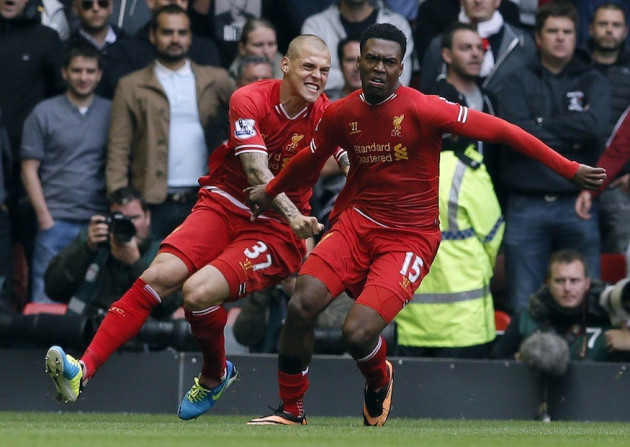 Liverpool defender Martin Skrtel says he's happy he stayed at the club following summer of uncertainty and proved his worth to Brendan Rodgers.
Skrtel struggled for game time over the 2012-13 season and was believed to be considering a move away from Merseyside as Rodgers built on his defensive contingent throughout the off-season. The Slovakia international was wanted by a number of clubs with the Reds placing a £12m price tag over his head but a departure never came.
Having featured in six of Liverpool's eight league games this season Skrtel's career at the club looks to be back on track and he has revealed he is much happier to be in the mix for a starting place in every match once more.
He told the Liverpool Echo: "After last season when I couldn't get into the team, this season has been very different so far. I am very happy. I am playing every game and trying to do my best for the team.
"Now I have to try to stay in the starting XI. It's up to me to keep proving to the manager that I deserve a place.
"There is real competition for places at the back but that's good for everybody. It's important because it pushes everyone to do better.
"You have to show what you can do every day in training and you know that if you don't perform there's someone waiting to take your place."
Liverpool brought in four defenders and a goalkeeper in the summer transfer window giving a very different look to their backline coming into the 2013-14 campaign.
While clubs were constantly being connected to Skrtel, with a possible loan deal with Rafa Benitez's Napoli also touted, the former Zenit St Petersburg man insisted after the transfer window came to a close that he wanted to stay at Liverpool and hadn't entered into any formal discussions over a move as he wanted to prove himself to Rodgers.
And it would appear that the centre-back is on track to doing so having helped the Reds to a wildly successful start to the season that sees them currently sitting at third in the Premier League table.