Pepe Reina's representatives are set to talk about his future with Liverpool over the coming days, with the keeper reportedly considering whether to make a move amid talks of interest from Barcelona.
Reina has been inconsistent for the Reds recently, and the 30-year-old is currently third in the pecking order for the Spain national team.
Metro claims that he is now seriously considering a move to Barcelona, and his agents will meet with Liverpool in the coming days to discuss exactly how he will fit into Brendan Rodgers' plans for the future.
His father admitted yesterday that he would like the former Barcelona youth player to return to his original club, telling reporters: "I am absolutely convinced Pepe would be more than delighted to return to his Barcelona, where they made him into an upstanding man from the time he arrived at the age of 12 until he left."
Reina has in seasons past made his dissatisfaction with Liverpool not winning trophies clear. Since Kenny Dalglish came into the fold in 2011, he changed his tune, insisting that he believed the club was going in the right direction to challenge for top honours once more.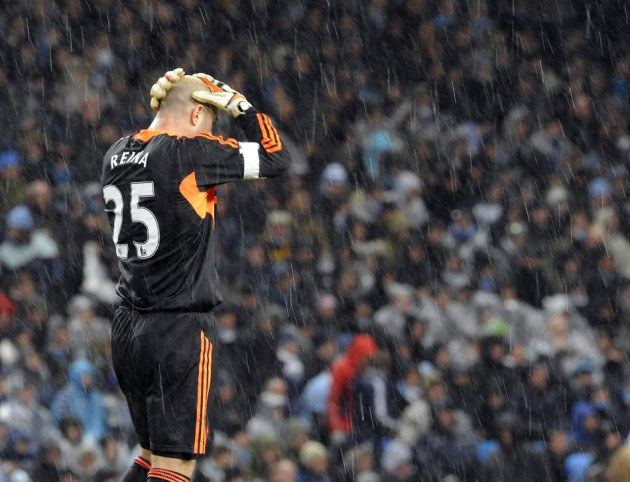 But those ambitions are yet to be realised by the side that now has Rodgers rather than Dalglish in the dugout, and with Barcelona looking very likely to win La Liga for the sixth time in nine years, Reina's hopes for winning trophies could be realised very quickly if he made the move to the Catalan giants.
Barcelona's current keeper Victor Valdes' representatives released a statement this week to announce he was leaving the club to find new challenges, saying: "The agents of Victor Valdes have communicated to Barcelona in a meeting held this afternoon the irrevocable decision of the player to not renew his contract."
This leaves the club with a huge predicament in finding a replacement, but Reina already has the experience of training alongside Valdes' teammates for Spain, and should he be tempted to leave Liverpool it could be the perfect situation for both himself and Barcelona.