Brendan Rodgers has revealed that Raheem Sterling should sign a new deal with Liverpool within the next 24 hours, staving off interest from other clubs, while Rafa Benitez has admitted that Chelsea could lose Daniel Sturridge in January as the youngster continues to be connected with the Reds.
Sterling has reportedly been stalling contract talks after receiving his first full cap for England, with the young star wary of making a long term commitment to the Merseyside club while others show interest in his services.
Manchester United were in particular believed to be looking at the possibility of making an offer to the 18 year old, but Rodgers insists that he looks well and truly set to stay at Liverpool for the foreseeable future.
"Hopefully it will be done in the next 24 hours," he told Sky Sports. "There was never any real issue, it was just a matter of time. We were always calm.
"I speak a lot with Raheem and his representatives and there has never been any issues from their side. It was just making sure that we take care in terms of the financial and football plan for the player.
"This was about a young player who has rocketed form playing in the youth teams and the reserves into becoming a full England international, so a lot has happened in his young life and it was just about making sure that there was that protection for him going forward.
"I have always been confident that this was going to be the best place for him. The kid is very focused and devoted to Liverpool. His representatives know this is the best place for him.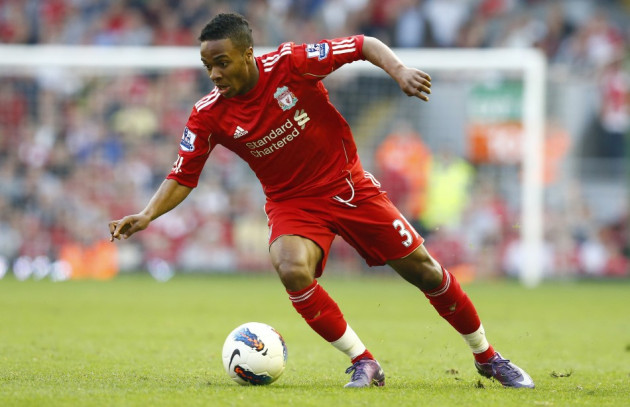 "Once it gets concluded, he can start to the next part of his development and hopefully he can keep progressing."
The news will no doubt be a boost for Liverpool fans, who have been desperately hoping that Rodgers will build on the attacking line-up rather than letting go of some of his biggest talent.
The club have recently been heavily connected with a deal for Daniel Sturridge, who has been given limited opportunities at Chelsea as the west London side focus on creating an attacking line-up around Fernando Torres.
And Rafa Benitez has hinted that the fellow England international could leave by the end of next month, telling the Fulham & Hammersmith Chronicle: "He was training with us yesterday. But that was just one training session. So now we have to wait, because he was injured.
"To be fair, I only saw him three times last week, so he couldn't train too much in this time with him.
"We will see [if he leaves Chelsea in January]. You never know in the market."
He also evaded questions about the reported move to Liverpool being completed, saying: "I don't know what they said, because I didn't read the press."