Liverpool will find it difficult to sign Tom Ince, Blackpool manager Michael Appleton insists, with the club arguing that unless they get their desired price for the young star, they won't enter into any discussions over a sale.
Ince has been a target for the Reds for some months now, with the 20 year old having left the club for Blackpool in 2011 and staying high on Premier League clubs' radars ever since.
His performances for the Championship have continued to be outstanding all season, and as a result Liverpool are chasing hard for a January deal, but Appleton says they will have to offer the asking price, believed to be around £7 million, if they hope to have Ince on board before January 31st.
When asked if the club were preparing for Ince's exit, he replied to Talksport: "I don't think so. The chairman has not made that assumption on it at all.
"Liverpool made an offer two weeks ago to [chairman] Karl Oyston. We haven't received anything since. It was pretty much a case of 'that's not enough, you'll have to do better'.
"From my point of view I'd love to keep Tom but the biggest thing is whether I'm able to add to what we've got.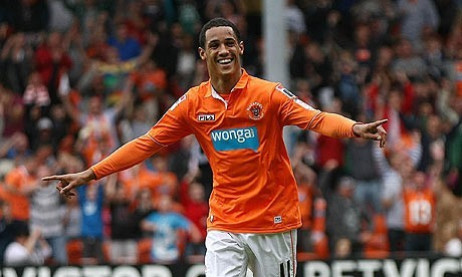 "We need reinforcements big time and I will only be happy if we bring four or five new faces in by the end of January. If we don't, I'll be disappointed."
Appleton admitted that Ince has had his head turned by the transfer speculation, with Manchester United also believed to be interested in the former Red.
"He's going through a little bit of an indifferent spell at the moment," he explained. "With all the speculation it is hard to get away from that. But he is coping really well.
"I know how difficult it can be sometimes when you've got the media constantly talking about the opportunity you might get elsewhere.
"Once it all settles down and the speculation fades away a little bit and he continues to play well for Blackpool I think his performances for Blackpool will pick up again."
Liverpool are looking to build on their attacking options throughout January, and have already wrapped up the signing of Daniel Sturridge, in order to give Luis Suarez more assistance up front.