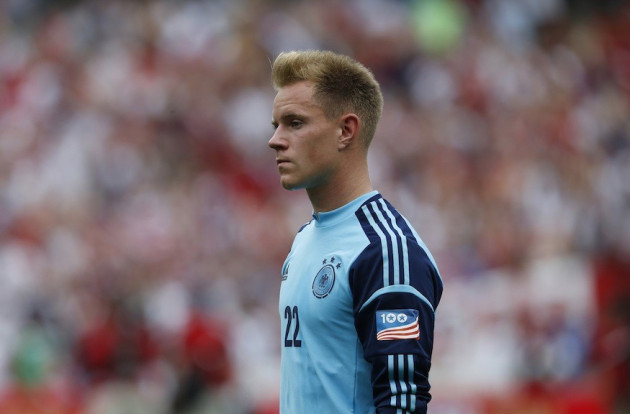 Barcelona have made Borussia Monchengladbach 'keeper Marc-Andre Ter Stegen the number one candidate to replace Victor Valdes next summer with Liverpool's on loan stopper Pepe Reina down the Catalans' wishlist.
German paper Bild is reporting that Barcelona have been monitoring the two keepers as well as considering Chelsea's Thibaut Courtois, but they have now chosen to put all their efforts into pursuing Stegen and will fork out €10m for the 21 year old German.
Stegen has proven to be an important member of the Monchengladbach side and at such a young age has already been capped for the Germany senior side. His future looks bright and Barcelona are known for taking players from the outset of their career and the club reportedly see him as a player who can be successful for the long term.
While Reina has constantly said he would love to move back to boyhood club Barcelona the Spaniard displayed some inconsistent form in his most recent season for Liverpool. He is now on loan at Napoli until for the rest of the season and should he not be able to secure a move to the Catalan giants his future seems to be uncertain.
Brendan Rodgers claimed that the reason Reina was sent on loan from Liverpool, not long after the club had purchased Simon Mignolet, was that the club needed to balance their finances.
But it would appear that the manager has more faith in Mignolet than Reina and should he make a return to Anfield next summer without a bid from Barcelona he could be demoted to the number two position behind the Belgian.
Napoli have confirmed that Reina will definitely go back to Liverpool at the end of the season but should he impress ex-Reds boss Rafael Benitez, who he worked with at Merseyside, he could spark a change of heart.