Steve Clarke believes that Kenny Dalglish has been proven right in his transfer policy at Liverpool, with the West Brom manager claiming that the majority of Dalglish's purchases have turned out to be assets for the Reds as they look to push for a top four place.
Dalglish spent over £100 million on bringing in new players in the hopes of challenging for a spot in the Champions League, and while the side were able to do well in the domestic Cup competitions, their European hopes seemed further than ever with the likes of Andy Carroll, Stewart Downing and Jordan Henderson failing to produce form worth around £75 million collectively.
Dalglish was effectively sacked, along with chief scout Damien Comolli and Clarke, and now as Clarke prepares for West Brom to face Liverpool in the Premier League, he believes that it's Dalglish's purchases that he will have to worry about the most.
"I'm not surprised the younger players that Kenny signed are starting to flourish," he told BBC Sport. "It can take time for people to settle into a club the size of Liverpool."
On Luis Suarez, who Dalglish signed within days of taking over the managerial job at Liverpool, Clarke said: "Suarez has really settled into the club now and, if you look at it at this stage, Liverpool are probably playing the best football in the Premier League."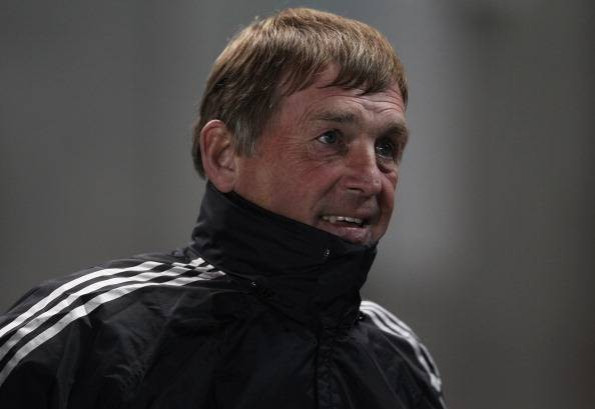 Liverpool are currently eighth in the table, but have had promising results recently against the likes of Manchester City and Arsenal. And though they lost to Manchester United, they showed periods of dominance that have given the supporters hope of a brighter future.
And Clarke believes that patience is the key to making a side capable of staying in the Champions League and challenging for honours for the long term.
"I don't think there's anybody in football now who thinks you just turn up at a club and create a good team just because they're a great, historical club," he explained.
"You have to work at it. Every club in the league has to work hard to try to put a good team on the pitch and you have to work as hard as you can with your players.
"Brendan went in there with a different philosophy to Kenny but Liverpool have always tried to play good football. Brendan has slightly different ideas that maybe took a little bit of time to get across.
"But you can see now that the team is starting to gel and perhaps starting to play the way Brendan wants them to play."