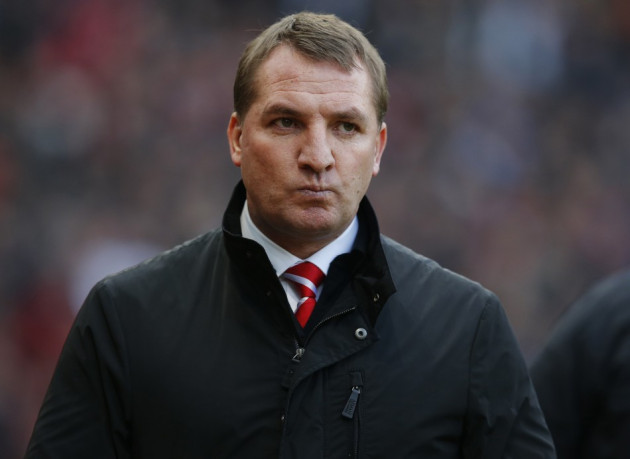 Robbie Fowler believes that Brendan Rodgers needs some serious investment this summer if he wants to take Liverpool into the top four and compete with the incoming managers at the Manchester clubs and Chelsea.
Rodgers is hoping to find more depth in both the striking and defensive areas of the Reds line-up this summer, and could be on the lookout for a replacement for Luis Suarez as the Uruguay international continues to talk up a move to Real Madrid.
Liverpool have tightened the purse strings under the manager after handing Kenny Dalglish over £100m to spend in his first full season in charge. Fowler insists that only if owners Fenway Sports Group give the same trust to Rodgers as in previous situations will they push for a top four spot next season, particularly with Chelsea, Manchester United and Manchester City investing heavily as new managers come into the fold.
"You never know with Liverpool but I think they need to spend a little bit of money to keep up with the teams that have finished above them," he said, according to Goal.com. "We all know that there have been many managerial changes and they usually get money to spend to bring in their own players.
"Hopefully the same will happen to Liverpool and we can hang on to the coat-tails and maybe break into the top four."
Fowler also admitted that he thinks Andy Carroll is surplus to the squad, with the striker unlikely to be offered enough games to stay at Liverpool next season.
"I think with Andy Carroll, when he first came, he tried to play to the price tag," he explained. "That sounds a little bit silly but he was trying to drop off, beat men and do everything you would expect from a £35 million striker.
"He looked a much better player when he got to the nitty gritty. When he used his body and was a handful. No disrespect but, when he plays like a big lump and uses his elbows, he looks much better."
On Carroll's future with the side, Fowler said: "I think Brendan Rodgers is the man to answer that one.
"Would I like to see him there? I think Liverpool need as many numbers in the squad as they can. The squad will probably be better with Carroll in it but I wouldn't say he would play many games."