Liverpool legend Mark Lawrenson believes that Fabio Borini has been disappointing for the Reds so far, with the striker yet to score for the side in the league.
Borini scored against Gomel in the side's 3-0 win in early August, but has struggled to make an impact since, and Brendan Rodgers' squad are currently without a win in the league as they prepare to face Manchester United at the weekend.
The Liverpool manager has publicly bemoaned his side's lack of strikers, and with Borini taking front and centre as Luis Suarez continues to create chances, the Italian has a great deal of pressure to show that the start to the season was just bad luck, as Lawrenson argues the side are runing out of excuses.
"Like Kenny Dalglish before him, Brendan Rodgers is bemoaning the lack of a finishing touch," he wrote for the Liverpool Daily Post. "With successive managers complaining about the same thing, that can no longer be put down to bad luck.
"Luis Suarez will score enough goals, but he's not really the issue; it's the help for him that is the problem."
Lawrenson singled out Borini for particular criticism, calling the star 'lightweight' as he struggles against Premier League defenders.
"Fabio Borini might have done better playing through the middle, but I fear he hasn't got sufficient quality for the Premier League," he explained.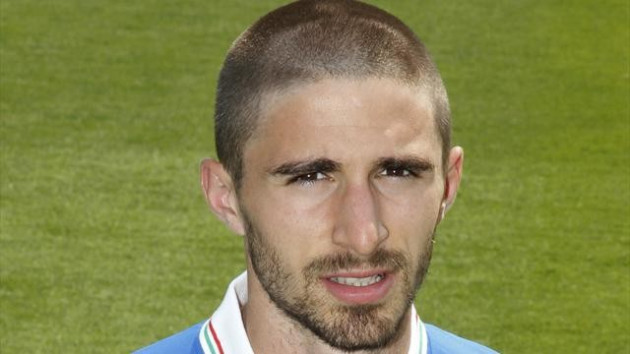 "He certainly isn't on the same wavelength as Suarez and he looks lightweight. I don't think defenders playing against him are going to be overly concerned; the difference between Borini and the threat Demba Ba posed at Goodison on Monday is staggering.
"If you play up front and don't score often, you have to be a hell of a player. Liverpool spent more than £10million on Borini.
"He might eventually come good, but everybody knew they needed another striker even before losing too many of them during the summer.
"There's no dressing it up; it's going to be a long, hard season.
"There has been a change in manager and a subtle change in style. But addressing the shortcomings is going to take time."
Rodgers and the Liverpool owners have pleaded with fans to be patient as the club pulls in the purse strings and attempts to create a long term plan for success and return to Champions League participation.
With that in mind, the club have said they will look to the January transfer window to improve their striker force, after Andy Carroll was sent out on loan on deadline day and no replacement was brought in for the former Toon man.
But should Liverpool continue to play like they have been over the part month, it will be a difficult three months for Reds fans as they look to challenge for a top four spot once more.