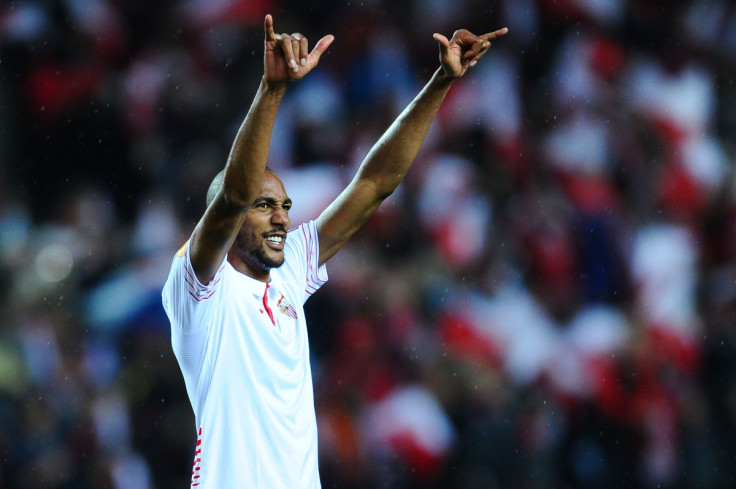 The moment of truth has arrived for Sevilla and Liverpool. If the Spanish club beat the Merseysiders on Wednesday (18 May), they will reach an unprecedented milestone: three Europa Leagues in a row. With no time for distractions, Los Hispalenses take on Barcelona in the Copa del Rey final four days later. Former Blackburn Rovers and Stoke City midfielder Steven N'Zonzi, who is likely to start against the Merseysiders, spoke to IBTimes UK ahead to the most exciting week of his career.
"For me, it is a real challenge. It has been since I arrived to Sevilla," the former Paris Saint-Germain star said. "The start was tough, you change country, club, everything was different compared to UK. I struggled with extreme hot weather on my arrival and, even though I must say that Spanish food is better than English, I suffered from salmonella poisoning and it took time to recover."
The French-born midfield enforcer has reached the pinnacle of his career. "Two finals in four days. I did not expect this to happen. I knew I was coming to a huge club, I expected to perform well but we have been working really hard for this. Players, manager, everyone. Sevilla's fans are a key factor in our success. Week in week out, they have helped us to reach the finals. Our fans are simply impressive. Both Liverpool and Sevilla fans are the best in Europe, and I think they are going to show this in Basel."
From the fascinating contrast in the stands to an intriguing contest on the pitch; N'Zonzi has experience of two different ways of playing the game while in England and Spain. "When you arrive to La Liga from UK, as it was my case, you start realising how different Spanish and British football are," he explained. "Tactically and technically, Spanish football is better than Premier League. When it comes to England, you find many empty spaces inside the pitch and this is more difficult to see in Spain. However, there are some aspects in which I consider that English sides are more powerful. Physically they may be stronger."
N'Zonzi is, however, unwilling to analyse Liverpool, instead preferring to focus on his own side. "All we should do is focus on the game," he stated. "And more specifically, focus on our game style. That is why I don't want to talk much about the rival, because we have reasons to believe in us, we should focus on us, it is all psychological. The finals against Liverpool and Barcelona have a lot to do with mentality. It is not the same that playing two straight games during the season. Motivation and the way we approach the game are crucial.
Sevilla's holding midfielder is ambitious and dreams of winning two titles this week. "Four days are enough to recover," N'Zonzi insists. "Thankfully, it has worked for us along the whole season, playing European competition and La Liga week in week out. Honestly, we can win both titles. It is two matches. We would not play if we thought this is impossible.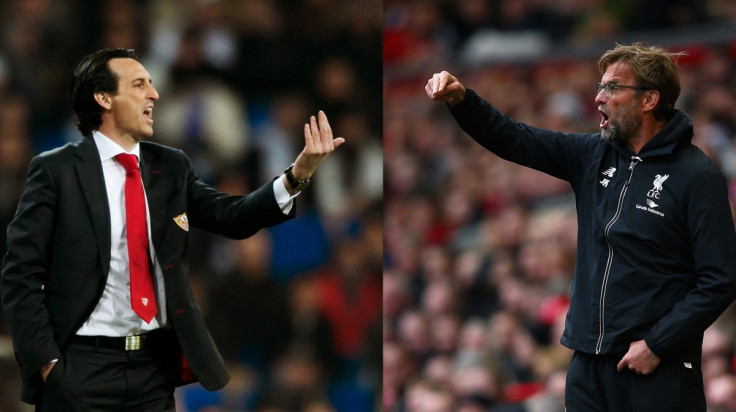 "We should not think much about the consequences of a victory. Again, the mental factor is important. And we should avoid putting more pressure on us. We are all aware of what would mean to win, but the more we focus on the game, the closer we will be to lifting the trophy."
The 27-year-old midfielder laughs when asked whether he is prepared to do the Sevillanas, a regional dance common during Sevilla's celebrations. "I have not learnt, but if I win, that will not be a problem. I probably would try but again, I just focus on the match. Just on the match."