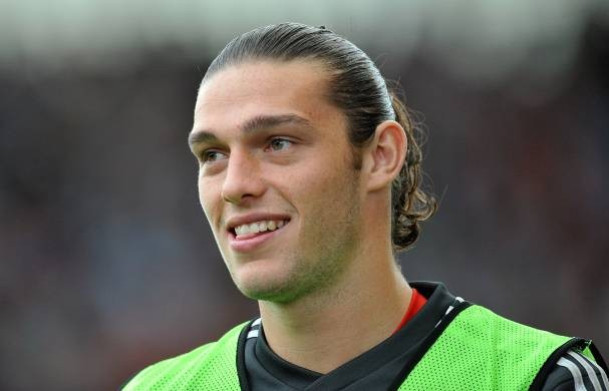 Andy Carroll says he is happy to be joining West Ham permanently, while the club's assistant manager Neil McDonald believes Liverpool had missed out by allowing the striker to leave.
Carroll's future destination came to a conclusion when he put pen to paper for the Hammers this week and passed a medical at the club. While the Reds had claimed he could be useful to their side next season, it has been clear that the England international does not fit in with Brendan Rodgers' preferred style of play.
Speculation was rife that Carroll didn't want a move to West Ham and instead wanted to prove himself at Liverpool, but the 24 year old says he always thought highly of the east Londoners and is beyond pleased to have signed a deal with the club.
"It's fantastic for me to be here," he said, according to Metro. "I really enjoyed last season, and that shows in me coming back and making it permanent.
"The fans, the lads and the club itself has been great to me, and what I wanted to do was come back here and play football. Since the end of the season I've had a lot of time to think, I've missed it and that's why I'm back."
Carroll's style on the pitch has been much talked about as experts discussed just how he could fit into Rodgers' set up.
And McDonald believes that the target man gives West Ham more options as they look to have multiple game plans next season, insisting he will be a big loss for Liverpool as the side struggle for a plan B.
"It's obviously their [Liverpool's] loss and our gain," he told Talksport. "They want to play out from the back and play through midfield and try to score the perfect goal whereas we have got a really good mixture. We can go long, we can play into our forwards, who can hold it up and get it wide, and we have got people who can cross the ball.
"When you put the ball in the danger area that gives people chances and we are just hoping Andy can get on to a lot of them chances in the box and score more goals than he did last year.
"I don't think he's an old-school striker. He has got a great touch, he has got a great understanding. Even his crossing, when he gets into wide positions, is very good.
"I think all-round we have got a fantastic player who is still young enough to improve, who wants to improve."