Steve Cooper has revealed that Liverpool's youngsters are getting invaluable travelling experience as they head to Singapore for the Next Lions Cup, with the side preparing to face the nation's best XI.
If the Reds defeat the Singapore XI they will progress to the final, where they face either Manchester United or Sporting Lisbon.
And as the players deal with elements such as a different culture, temperature, pitch and time zone, Cooper says they are learning well for when they move into the senior Liverpool squad and face trips around Europe and beyond.
"It's an increasingly important part of any young footballer's development; getting used to travelling, to staying in hotels and so forth," he told the Liverpool Echo.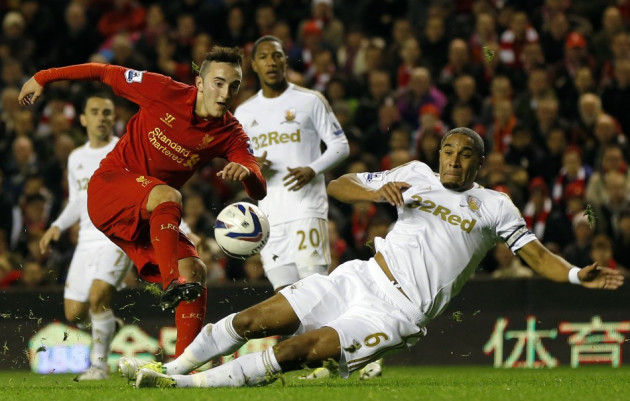 "But also in terms of the actual football. It benefits the players to sample games against foreign opposition, in foreign climate, on foreign pitches with foreign referees."
The side will include the likes of Adam Morgan and Samed Yesil, who have been on the cusp of breaking into the senior side for Liverpool as Brendan Rodgers gives the younger players the chance to step up onto the big stage.
Meanwhile, Raheem Sterling and Suso have been left behind, with the duo having shown they are ready to become regular players for the first team.
The competition will also be a chance for Jordan Ibe to show his skills, with the England under 18 striker another one to watch for the future.
Squad: Yusuf Mersin, Ryan Fulton, Lloyd Jones, Ryan McLaughlin, Brad Smith, Jordan Lussey, Daniel Trickett-Smith, Jack Dunn, Kristoffer Peterson, Marc Pelosi, Adam Morgan, Samed Yesil, Jerome Sinclair, Yalany Baio, Jordon Ibe, Niall Heaton, Joe Maguire.