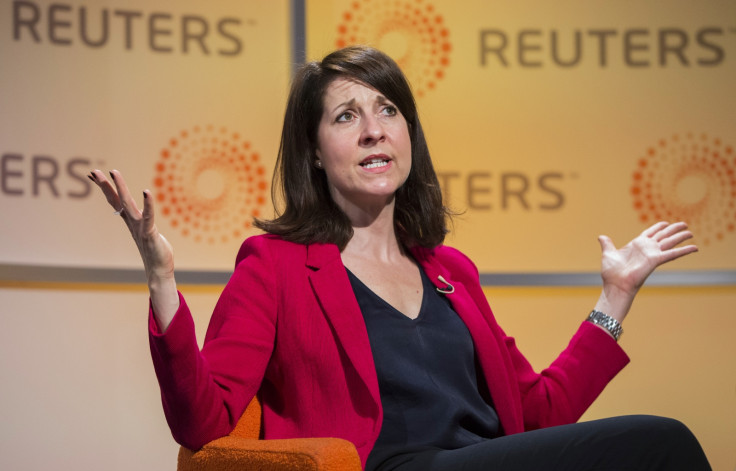 Labour leader contender Liz Kendall told that the Daily Mail reporter to "f**k off!" after bringing up the topic of her weight in an interview.
Journalist Simon Walters wrote on Sunday 19 July: "In fact, she looks the same weight as the Duchess [Kate Middleton] – about 8st – though when I ask she slaps me down with a raucous 'f**k off!' , adding quickly: 'Don't print that.'"
Walters went ahead and published Kendall's reply – including her request that it is not published.
Speaking to BBC Radio 5 live's Pienaar's Politics the Leicester West MP reacted to the article saying that she "cannot wait for a world when women are judged the same as men".
"I just think it's unbelievable that in the 21st Century women still get asked such very, very different questions from men," she said
"Can you imagine the Mail on Sunday asking the weight of the prime minister, George Osborne or any other leading politician?"
In 2014, reporter Simon Walters had raised the issue of weight with the with the chancellor George Osborne, in a Mail on Sunday interview, who described how he had "lost a couple of stone" on the 5:2 diet.
Reaction on social media criticise the Daily Mail for its sexism:
Leicester West MP Ms Kendall is running against Andy Burnham, Yvette Cooper and Jeremy Corbyn for the Labour leadership.
This isn't the first time Kendall has faced sexist pressure in public during the leadership campaign.
Supporters of Yvette Cooper were accused of trying to win votes by highlighting the fact that Kendall does not have any children.
In an article for the Huffington Post, Backbench MP Helen Goodman wrote that she would be supporting Yvette Cooper's candidacy, and that being a parent to two children was "much more important" than her political career.
"As a working mum, she understands the pressures on modern family life," Goodman wrote.
Kendall is irked that the leadership contest has drawn attention to the fact that she is childless and has never married.