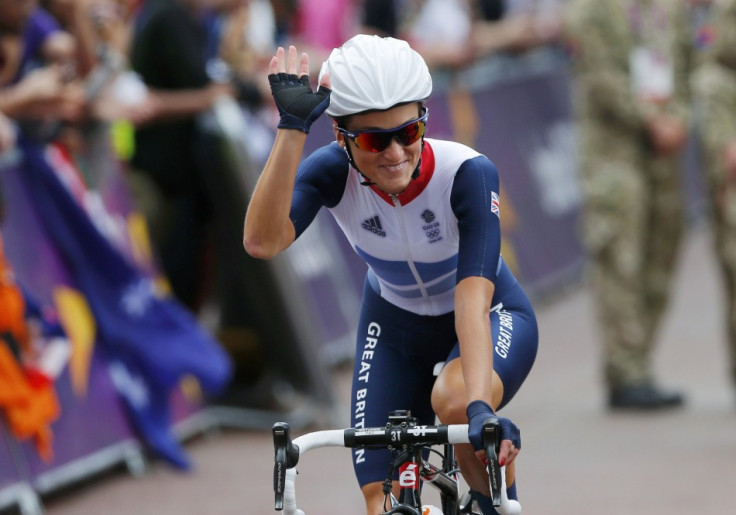 Lizzie Armitstead claimed Team GB's first medal of the London 2012 Olympic Games after winning silver in the women's road race following a thrilling sprint with victor Marianne Vos.
Armitstead led a break away group of three after the climb up Box Hill, along with Russia's Olga Zabelinskaya, but Netherlands' Vos prevailed in final sprint stage on The Mall.
The Leeds-born rider Armitstead finished in the victor's wheel to claim silver, Team GB's first medal of the Olympic Games.
Armitstead said: "It's just really strange I am a bit shocked. Emma Pooley did exactly what was asked on Box Hill, I am so glad I committed to that race. I am so happy.
"I should have tried to jump her but I just went with it and so happy it came off. Marianne Vos was the one to watch and I knew that before the race, I played my tactics and thankfully it came off.
"It's the most special thing I have ever experienced, it was absolutely amazing. I didn't even feel my legs, it was just so special."
After Mark Cavendish's failure to win road race gold on Saturday, the pressure was on Armitstead and defending champion Nicole Cooke to kick-start Team GB's medal haul.
But the former road race world champion from Salzburg in 2006, and outstanding favourite Vos sped away in the closing stages to claim Netherlands' first Olympic gold of the summer.
Vos said: "Lizzie did a really good job on the break and did a really good sprint but I am just so happy to win. After Beijing this is what I wanted for four years and now it has happened it's incredible."
Cooke eventually finished 31st, while Emma Pooley finished 40th for GB.
"It feels great, we came in here with a serious chance and we did it," Cooke said. "Lizzie did a fantastic ride, we were there backing her up but she didn't need it because she was superb."
The silver mirrors Team GB's first medal from Beijing four years ago, which came after a rain dominated women's road race and is the first from the sport of cycling which Great Britain dominated in China.